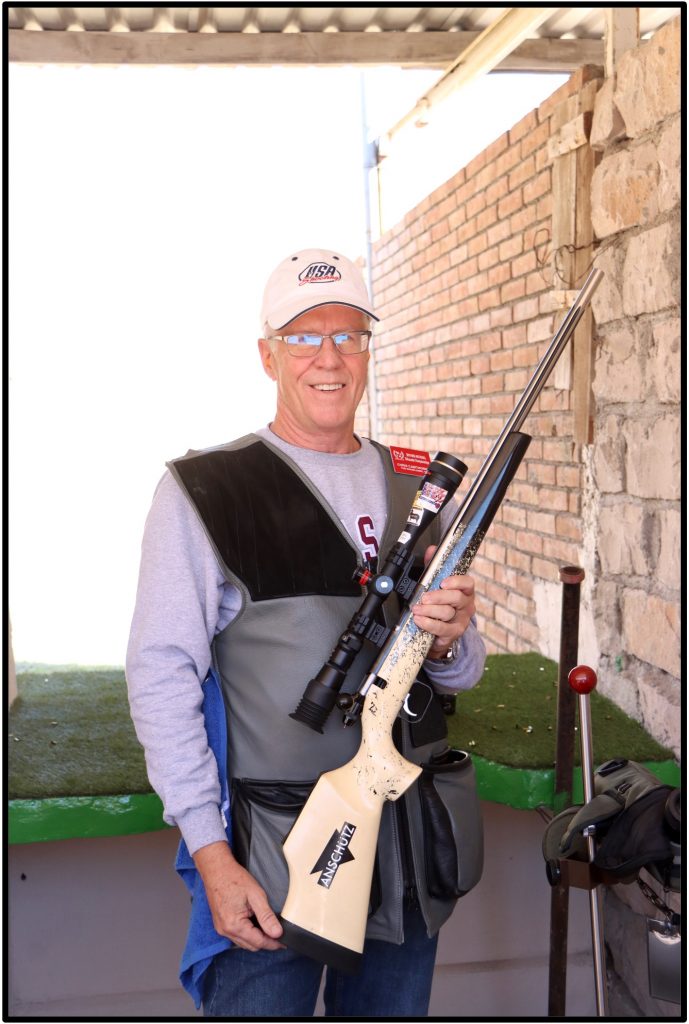 Chris Cawthorne will assume a dual role as Director of the USA South Central Regional as well as Director of NASSA Implementation to roll out NASSA across North America. The USA South Central Region will serve as as a "Pilot Program" to further define the role of the Regions, build the required regional business processes and help ensure their success.
Chris has an extensive background in engineering process development and project management as well as years of competitive shooting experience in multiple shooting disciplines.
The NASSA Regional Directors are the lifeblood of the organization, representing the interests of their localized silhouette shooters. To read more about the responsibility of the NASSA Regional Directors, click on the link below: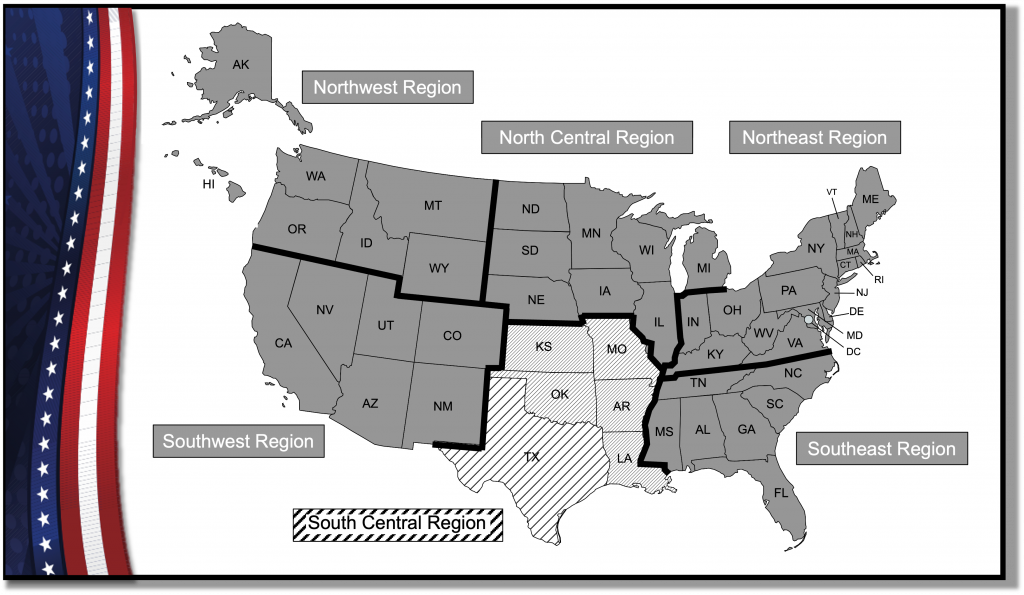 ---
What's Ahead for the USA South Central Region?
Work has already started with establishing 2022-2023 USA South Central Regional Initiatives to promote silhouette growth within the region. Chris has also started working with several other NASSA Regional Directors to leverage resources where mutual cooperation is beneficial. A preliminary listing of initiatives for the South Central Region is listed below and will be reviewed with key regional individuals and finalized for the years 2023-2024:
Capture all local club matches within the South Central Region to increase visibility and participation at the club match level. This shall be achieved by the piloting and eventual introduction of Google Calendar Software within all States in the South Central Region.
Increase the level of participation of our Junior Silhouette Shooters throughout the South Central Region. This shall be achieved through developing and piloting training/outreach programs for existing 4H Clubs in identified areas of greatest potential.
Expand the Air Rifle Silhouette Discipline throughout the South Central Region. This shall be achieved by building new range capacity and promoting more championship and local club matches in key areas throughout the South Central Region.
Develop a High Power Silhouette Championship & Local Match Circuit across the South Central Region. This shall be achieved by the solicitation of local clubs willing to expand HP Silhouette range capacity, creating new HP Silhouette championship and club matches, coordination of calendars for such matches, and promoting various new HP disciplines such as Half-Course HP Silhouette.
---
About Chris Cawthorne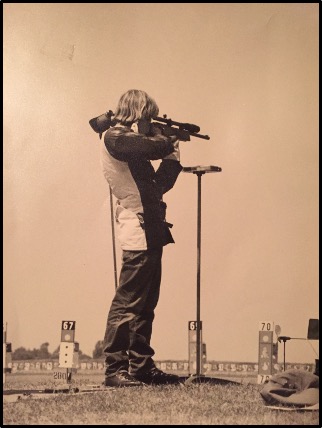 Chris started shooting competitively in Southern California during the late 1960's. At the time, this area was "Reagan Country" and a mecca for top competitive shooting in all disciplines. Five junior smallbore clubs in this area could marshal at least 200 shooters on their rosters.
Chris shot for the prestigious Brea Rifle Club and was soon traveling as far as Camp Perry to shoot in championship matches around the country. Individual and team successes, including several NRA National Records, led Chris to receiving a full shooting scholarship offer at UCLA but turned it down to attend an engineering program at another university. Chris would later attend the 1974 NRA Collegiate National Sectional Championships at UCLA where he took top local honors.
Graduating as a Mechanical Engineer (minor in ballistics)) and having a love for firearms, Chris got his dream job with the Ordnance Division of Ford Aerospace and Communications Corporation (FACC). In this capacity, he was a Test & Analytical Engineer for the XM241 Oerlikon/FACC 25mm Bushmaster Auto Cannon/Ammunition, Test Engineer for the XM248 FACC Squad Automatic Weapon and Systems Analyst for the M247 Division Air Defense (DIVAD) System.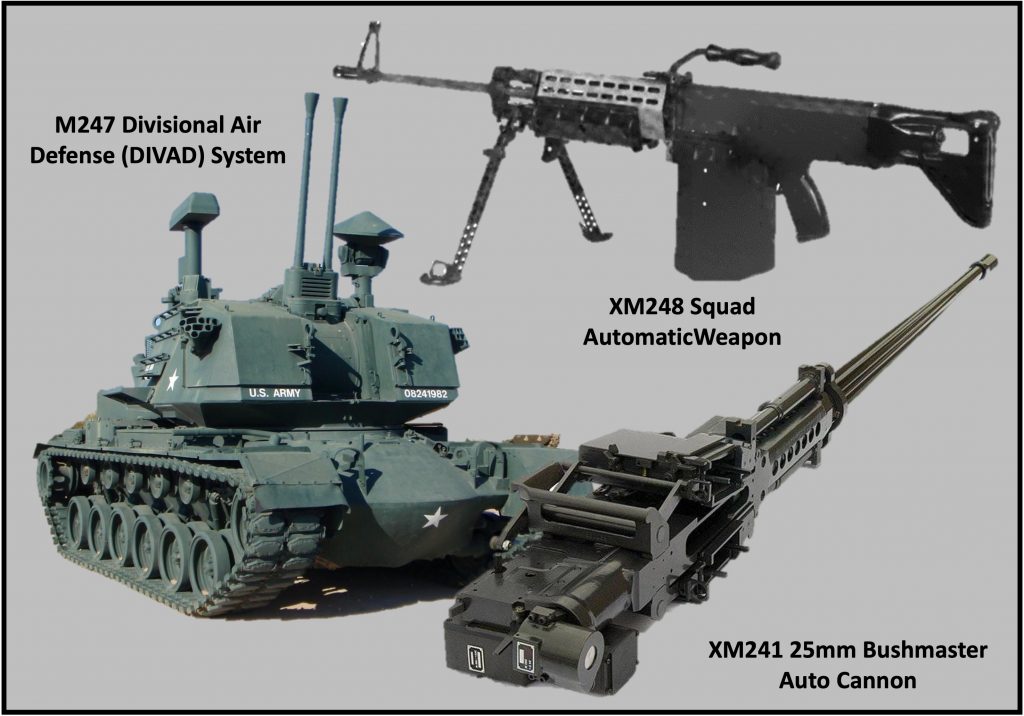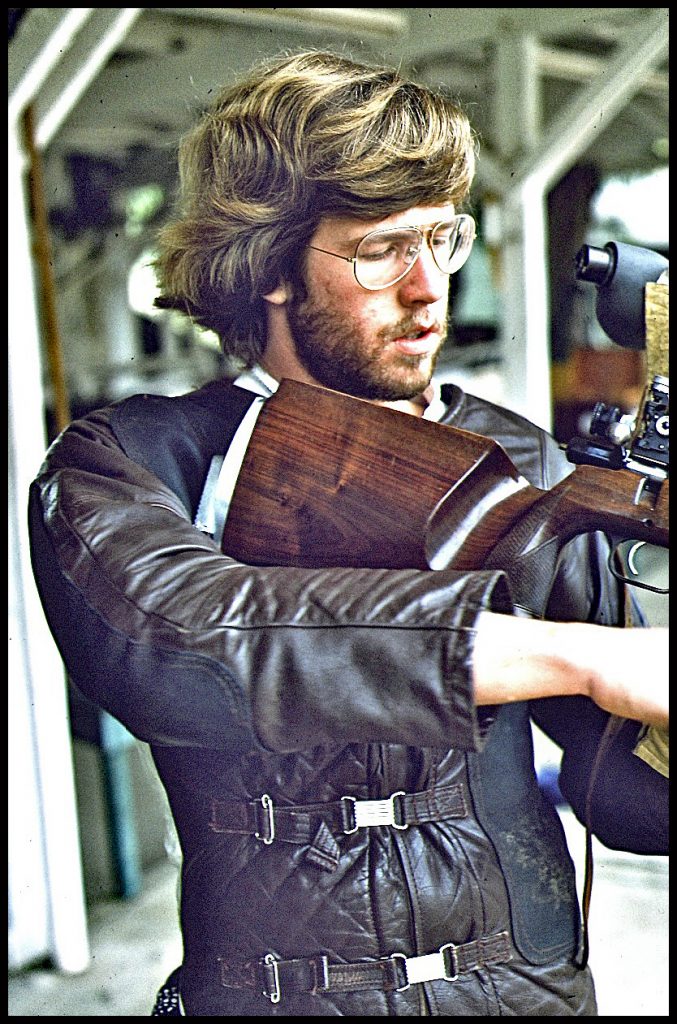 All during his time at FACC, Chris continued to train and shoot smallbore prone, 3-P and 4-P matches. This included attending the Final Tryouts for the 1979 Pan-Am Games and the 1980 Olympics at Black Canyon, Arizona. His 4-Man Brea Rifle Club Gold Team took 3rd overall (top civilian team) in the 1979 National 4-Position Indoor Sectionals and during its formation set several NRA National Team Records that have never been broken.
Competitive shooting was put on hold when Chris took a position as a Field Engineer for Smith International and moved his family to Athens, Greece in 1981. For the next 35 years, Chris would travel to almost 50 different countries and serve in various engineering functions in the field of petroleum drill bit technology. The pinnacle of his career was serving as the VP of Engineering and R&D for Smith Tool, a Division of Smith International.
Like many of us, when the kids were grown and his career was winding down, Chris decided at 55 years of age (2011) to get back into competitive shooting "because it never seems to leave the bloodstream!" Rather than return to his previous shooting disciplines, it was Metallic Silhouette he chose to try and claw back into competition. His comment says it all:
"When I say claw back, I really meant it as I was now 55 years old. In the beginning, the mind was writing checks the body could not always cash."
Slowly but surely, the scores started to improve with conditioning and training with a few state championship victories and a NRA National Target Air Rifle Silhouette Championship win in 1996. All the hard work continued to pay off with a 2nd Open finish at the 2022 NRA National High Power Hunter Rifle Championships at 68 years old.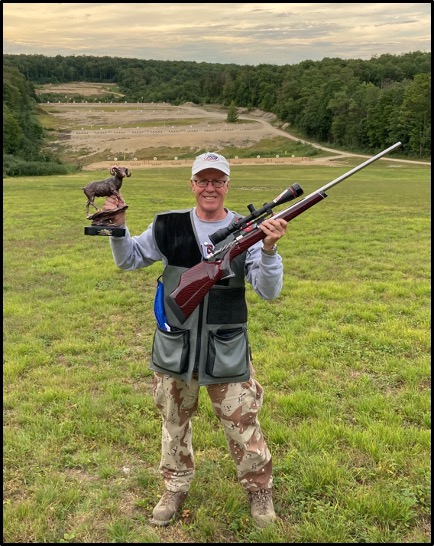 Chris also realized that while competing brings out the fire in the belly, it was time to also give something back to our sport. Discussions with Dustin Flint and Garin Hatch began before Covid and developed into a concept called the North American Silhouette Shooting Association (NASSA). All that previous project engineering experience is now being brought to bear on the implementation of NASSA.
---
We are looking forward to working closely with Chris on the NASSA Implementation Project as well as the USA South Central Initiatives as we build the NASSA Organization. Welcome aboard as the USA South Central Regional Director Chris!
– The NASSA Implementation Team