"NASSA – An Association Built By Silhouette Shooters For Silhouette Shooters"
(Add people photos)
The Birth of NASSA
The ground-breaking Lapua Monarch Cup, involving the Canadian, US and Mexican smallbore silhouette communities, served as the initial inspiration for the launch of NASSA. Imagine leveraging the critical mass and momentum of an entire continent of silhouette shooters to help grow our sport!
A proposal for the creation of NASSA was presented to and enthusiastically endorsed by a core group of shooters and vendors at the 2021 NRA SB & HP Silhouette Nationals in Ridgway, Pennsylvania. All those in attendance in the Ridgway Clubhouse agreed to support the "NASSA Implementation Team" and our work began in earnest. The vision for NASSA we all agreed upon is simple and direct:
VISION;
The Premier Organization for the Promotion of Silhouette Rifle Shooting Sports on the
North American Continent.
Camaraderie – Tradition – Passion for Shooting
The vision is clear and the means and processes to achieve our vision are now well defined. NASSA will continue to gain momentum over the coming months, helping to promote our silhouette shooting sport throughout the North America continent.
To learn more ABOUT US, click on the links below:
Metallic Silhouette History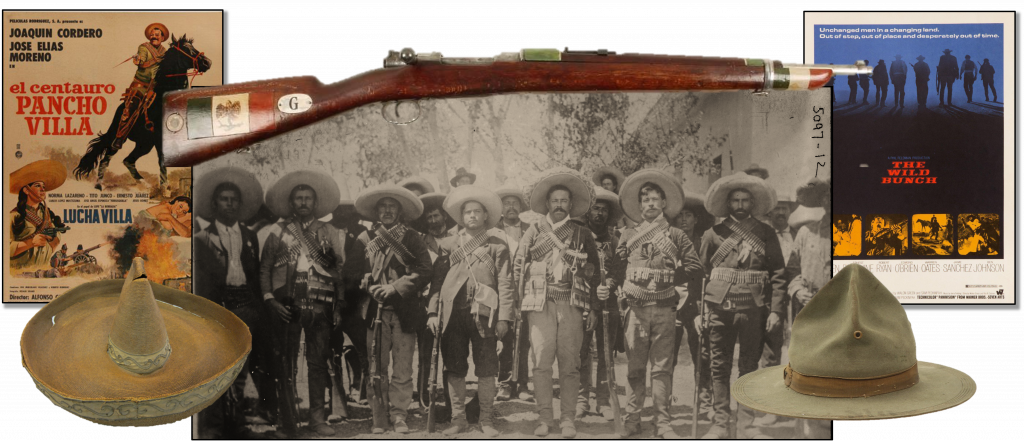 Legend has it our silhouette sport had its origins with Pancho Villa's men in Northern Mexico during the 1910-1919 Border War with General Pershing and U.S. Army troops. Bets about who was the best shot among Villa's men led to live animal shoots at distance to prove who was the winner.
After the conflict, Villa's men returned home and carried these live-animal sporting events with them using their high power hunting rifles. Eventually live animal shoots were replaced with metal cutouts of animals, partly due to public pressure, birthing "Silhuetas Metalicas" (Metallic Silhouette).
The sport began to migrate over the border to the USA in the late 1960's and boomed in popularity and the rest is history you can learn more about by clicking on the link below.
CLICK ON THE LINK BELOW to learn more about the history of our great Silhouette sport, from its humble beginnings in Mexico to becoming one of the most popular and challenging of all the shooting disciplines!
Competition Basics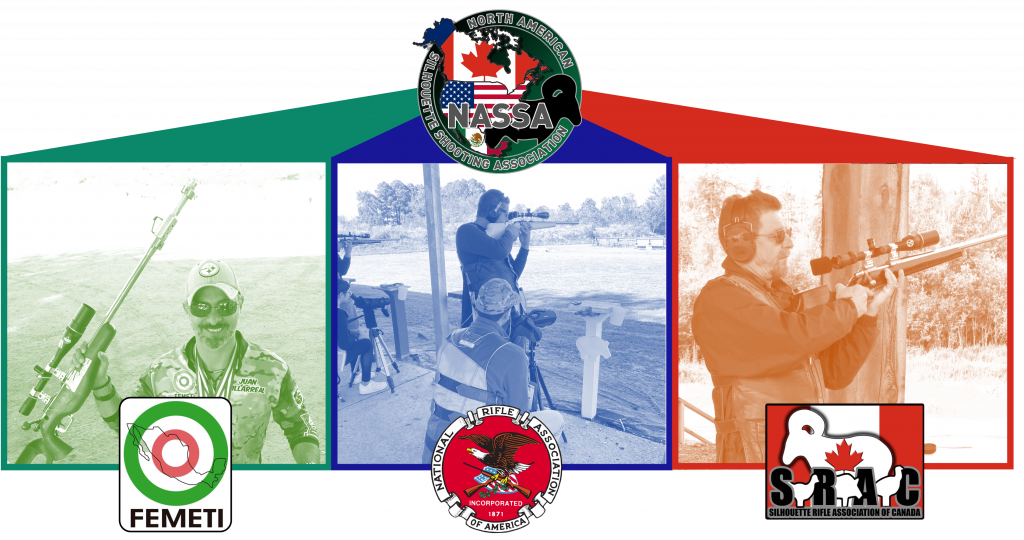 NASSA promotes silhouette competition in the High Power Rifle, Smallbore Rifle, Air Rifle and Lever Action Rifle disciplines as sanctioned by the NRA (USA), the SRAC (Canada) and FEMETI (Mexico). Quite a few of our silhouette shooters participate in all four.
For those of you unfamiliar with or new to silhouette rifle competition, come join us at a local gun club match in your area. Your local shooting community is very glad to help you get started, so just bring your hunting rifle and coe to a local gun club match!
Click ON THE LINK BELOW to learn more about competing in our silhouette sport, including silhouette rifles, courses of fire, scoring, competitor classifications, auxiliary equipment, target dimensions/distances, etc…..
New Silhouette Disciplines

Rifle silhouette has evolved over 50 years, first with High Power and then adding Smallbore, Air Rifle and finally Lever Action disciplines over the lifespan of our sport.
Evolution of all shooting sports has accelerated over the last 10-15 years as new firearms, associated products and firearms technology has evolved. Therefore, it is important that our Silhouette sport must continue to evolve as well to attract both new and younger shooters. We must also accommodate our older Silhouette shooter community by offering them new challenges that can keep them involved and engaged.
One of NASSA´s Primary objectives will be the promotion of "shooter-tested" new silhouette disciplines that complement our current courses of fire. The desired result will be the growth of match attendance that is critical to keeping our sport viable. This also means bigger prize tables as sponsors are more willing to donate prizes. More prizes keeps growing more match attendance.
Based on NASSA's charter, our mission is to assist in petitioning the sanctioning bodies to establish new silhouette disciplines.
CLICK ON THE LINK BELOW to view the postings on various new Silhouette disciplines that are being developed in some of our NASSA Regions!
NASSA Membership

"NASSA – An Association Built By Silhouette Shooters For Silhouette Shooters"
The shooting sports that will survive and grow over time will be the ones that have an ever-increasing digital presence. NASSA's role is to help SRAC, the NRA and FEMETI and our North American Shooting Community do just that by digitally promoting our Silhouette Shooting Sport!
NASSA will achieve this goal by helping to connect a network of North American Silhouette Clubs and Shooters as well as partnering with our Industry Sponsors. The net effect will be to leverage the critical mass of all these North American Resources to achieve more ambitious achievements by working together.
BEST OF ALL – YOUR NASSA MEMBERSHIP IS FREE!
So far, NASSA is able to keep our operating costs low through funding by a few members of our Implementation Team. Ultimately, moving NASSA to a 5013c Non-Profit Corporation will allow us to solicit tax-deductible donations that can be used to fund more ambitious initiatives, giving more value to our NASSA Members. This would include such projects as the development of a Shooters' Profile and expansion of the "CHAMPIONSHIP RESULTS DATABASE" Link to include performance analysis. All this with the objective of no NASSA Membership Fees!
CLICK ON THE LINK BELOW to learn more about how you can leverage and take advantage of this free membership!
NASSA Youth Programs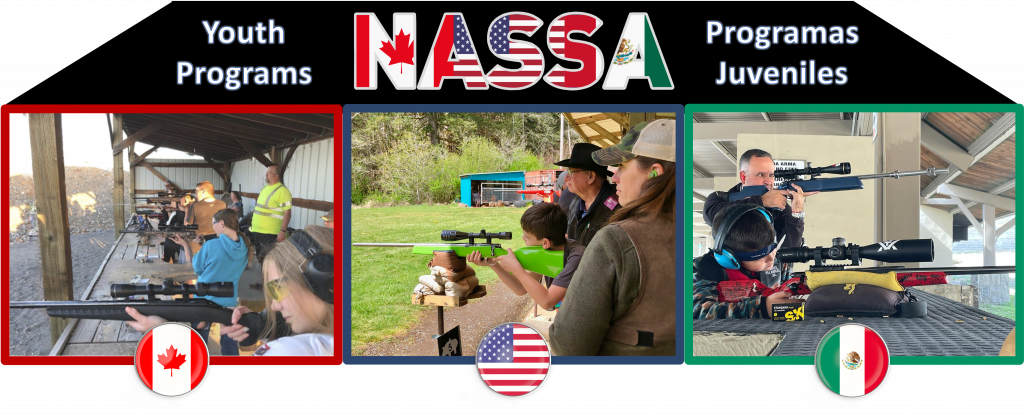 (Work-In-Progress)
CLICK ON THE LINK BELOW….
NASSA Governance

Since NASSA is an evolving and growing organization, the NASSA Implementation Team will serve as an interim means of governance until such time as a more permanent governing body is appointed. Our ultimate goal is to make NASSA a 501(c) non-profit organization. Such a change will require formal NASSA by-laws, a Board of Directors as well as functional managers to oversee specific responsibilities to sustain and guide our organization.
CLICK ON THE LINK BELOW…..
NASSA Service Awards

NASSA wants honor all the hard work and contributions our volunteers make beyond the norm to make NASSA a success. That is why, early our journey, we are establishing a NASSA Awards Program.
The objective of establishing a NASSA Awards Program is to recognize and reward silhouette-affiliated rifle clubs, kindred organizations, our industry partners or individuals for an act, achievement or services rendered that has directly contributed to the growth and sustainment of NASSA.
CLICK ON THE LINK BELOW to learn more about NASSA Service awards and how you can nominate a Silhouette Club or an individual for service to the NASSA organization!
Frequently Asked Questions (FAQ)

As a newly established organization, your NASSA Implementation Team frequently receives questions via emailss, phone calls, texts and at Championship Matches we attend. This includes topics on how to get started in our sport, how to list your gun club on our website and other common questions.
CLICK ON THE LINK BELOW to read more about Frequently Asked Questions (FAQ). Do not see what you are looking for within our FAQ page? See the CONTACT US LINK below and ask us!
Contact Us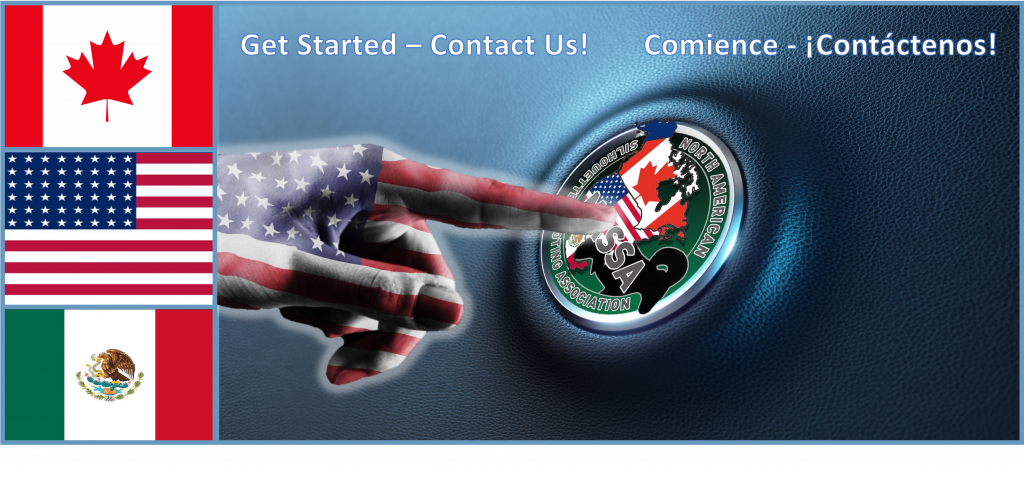 Come join us at one of our Silhouette Championship or Local Matches and we will help you get started! Rifle silhouette shooting is a challenging sport, but you will not find a friendlier group of shooters in the sport shooting game!
CONTACT US BELOW if you have any further questions regarding the NASSA organization.