WELCOME TO THE USA NORTHEAST REGION OF NASSA!
This NASSA USA Region services Connecticut, Delaware, Indiana, Kentucky, Maine, Maryland, Massachusetts, New Hampshire, New Jersey, New York, Ohio, Pennsylvania, Rhode Island, Vermont, Virginia, & West Virginia. Below you will find information regarding silhouette clubs in the Northeast Region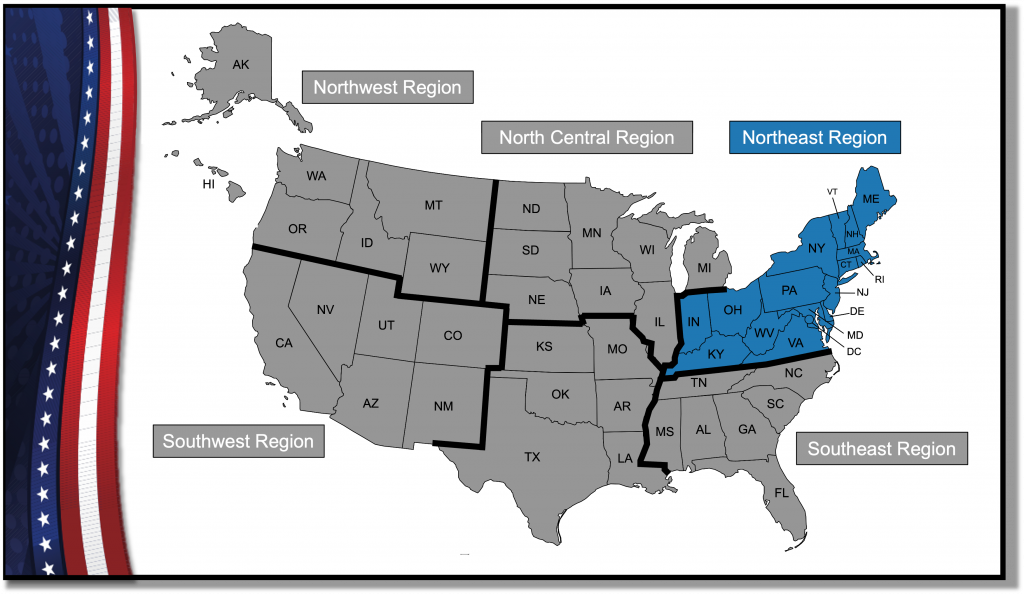 USA Northeast Regional Contacts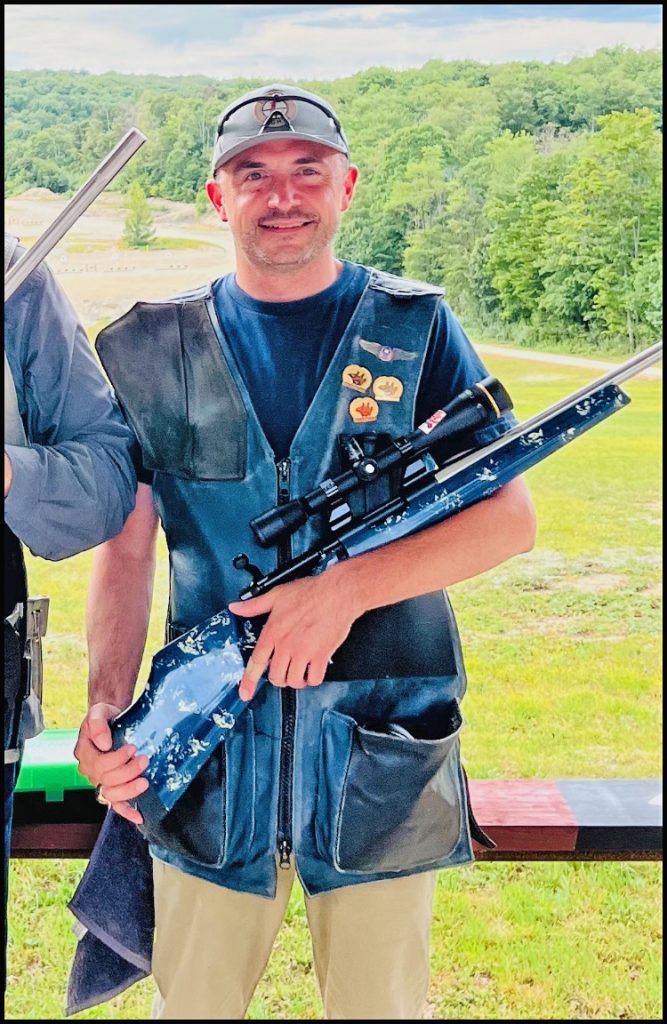 Kenny Haupricht – Northeast Regional Director
Email: Kenny@nassasilhouette.org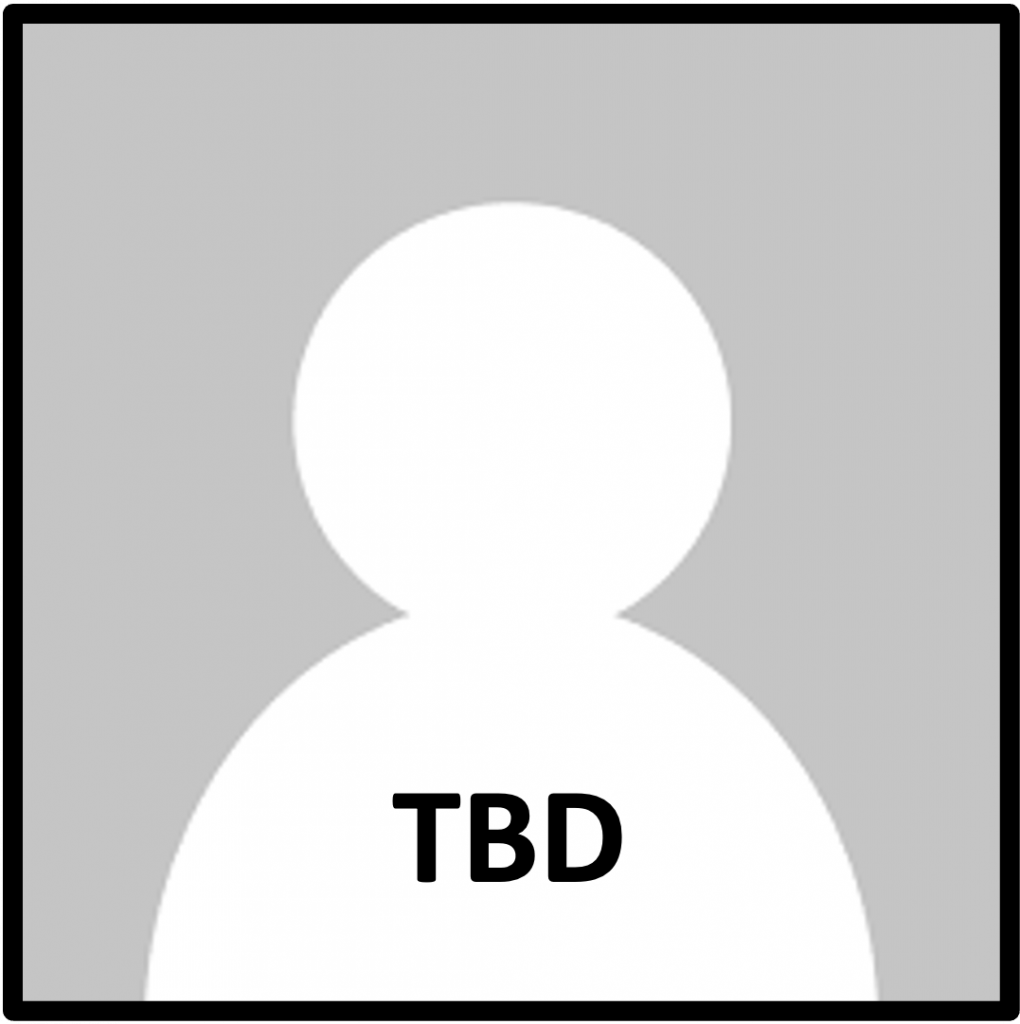 TBD – Northeast Regional Calendar Manager
Email:
Northeast State Silhouette Representatives:
---
2023-2024 Northeast Regional Initiatives (Preliminary)
The Northeast Regional Director will work together with the Northeast State Silhouette Representatives to establish 2023-2024 Northeast Regional Initiatives to promote the growth of Rifle Silhouette in the region. The Northeast Regional Director will also work with other NASSA Regional Directors when appropriate to leverage resources where mutual cooperation is beneficial.
Since Kenny Haupricht. has just taken up his position as the Northeast Regional Director, we took a quote from his NASSA Northeast Region Press Release on where his priorities are at this point in time:
"The Northeast Region has a long running history in the sport of silhouette with multiple ranges hosting National Championship Matches in past years. The Northeast Region hosts some of the highest attended silhouette matches on a yearly basis as well as hosting the National Silhouette Championships in Pennsylvania on the rotational schedule for High Power, Smallbore and Lever Gun Silhouette. The sport of Rifle Silhouette is strong in the Northeast and continues to grow with multiple new clubs hosting matches in recent years."
"My Goals for the Northeast Region is to attract more new shooters to the sport as well as introduce more junior shooters to the sport. Concentration will also be on sponsorships and promotion of local, state, regional and national matches."
---
Regional Club Match Calendar
Google Calendar software (or equivalent) will be developed by the NASSA Implementation Team for all NASSA Regions to utilize this software for listing club matches.
You will be able to access the calendars here on each Regions/Clubs webpage as shown with the example link below and the image on the right.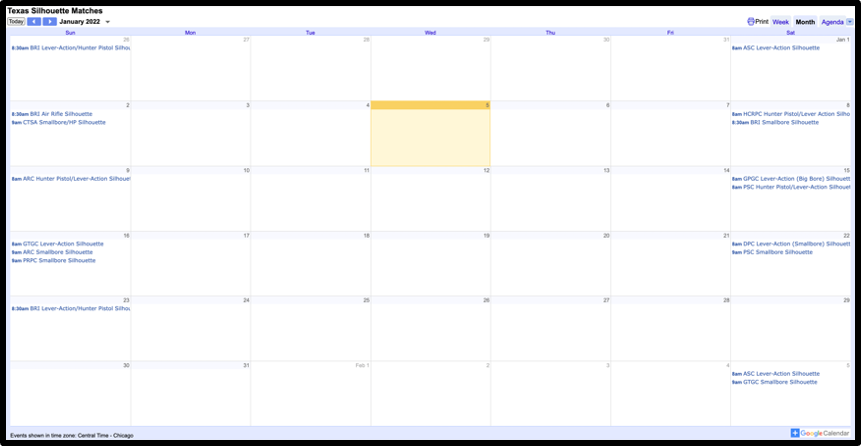 Example (Texas Silhouette Club Match Calendar)
---
Silhouette Gun Club Listings & NRA Affiliated State Organizations
Below you will find silhouette gun clubs listings & links to gun club profiles for the USA Northeast Region. Your NASSA Implementation Team is working hard to capture all known gun clubs in this Region that offer a rifle silhouette program.
We have also included all NRA Affiliated State Organizations with links to their websites. Your NASSA Implementation Team carefully reviewed all these State Organization websites and have concluded there is a substantial opportunity to insure rifle silhouette disciplines are included as content.
SHOULD YOU NOT SEE YOUR GUN CLUB LISTED, CONTACT YOUR REGIONAL COORDINATOR OR CLICK ON THE LINK BELOW TO GET IT ON THE WEBSITE
---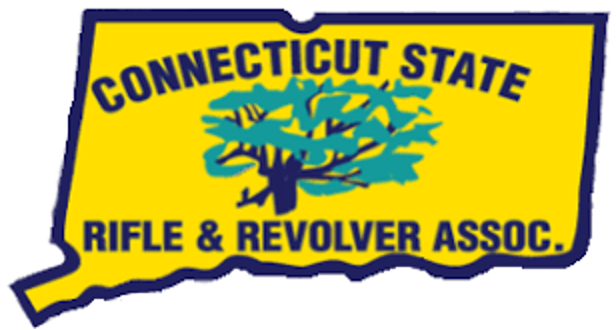 Connecticut State Rifle and Revolver Association
Our mission is to foster and support the shooting sports in the State of Connecticut:
To promote and encourage all phases of shooting sports within the State of Connecticut.
To encourage and promote firearm safety and education within the State of Connecticut.
To foster a climate which encourages ownership and legal use of all legal types of firearms by law-abiding citizens of the state.
To encourage and promote legislation to preserve the legal ownership and use of firearms for all law-abiding citizens of the State of Connecticut.
To promote and conduct matches/tournaments sponsored by local clubs, CSRRA, NRA, and USA Shooting
To promote the Shooting Sports within the State
---


Delaware State Sportsmen's Association
Deleware State Sportsmen's Association (DSSA) was formed in 1968 to serve as Delaware's "State Association" within the NRA's system of state affiliates. As Delaware's NRA official state affiliate, DSSA is charged with responsibility for:
Overseeing the delivery of NRA programs and services within the State of Delaware
Serving as the umbrella organization through which the NRA's constituent clubs and associations operate within Delaware
Serving as the official NRA representative organization for legislative and political matters as they relate to hunting, conservation, competitive shooting, gun collecting
Exercising the right to keep and bears arms in Delaware as protected by the Second Amendment to the United States Constitution and under the Delaware Constitution
---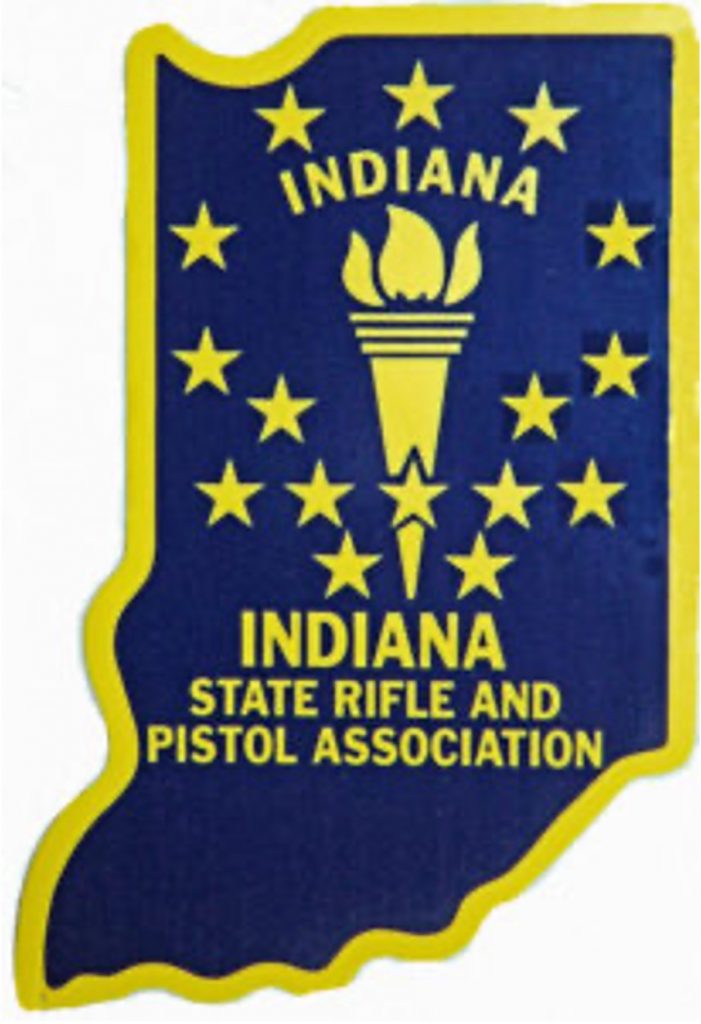 Indiana State Rifle and Pistol Association
Chartered in 1966, the ISRPA was formed to promote shooting sports, Education, Safety, and the preservation of the Constitutional 2nd Amendment rights of the residents of the State of Indiana. We are continually look for ways to improve our communications and programs, for ways to better serve the Indiana Shooting Community. Whatever you're looking for– whether it's learning to shoot, finding opportunities, expanding your skills, or just exploring options—if you don't find it here, contact us. We can help.
The Indiana State Rifle & Pistol Association is the state-level chapter of the National Rifle Association. ISRPA is affiliated with the Civilian Marksmanship Program (CMP), MidwayUSA Foundation, Indiana Youth Shooting Sports Foundation, The 2A Project, United States Concealed Carry Association, Gun Owners of America, The Well Armed Woman.
---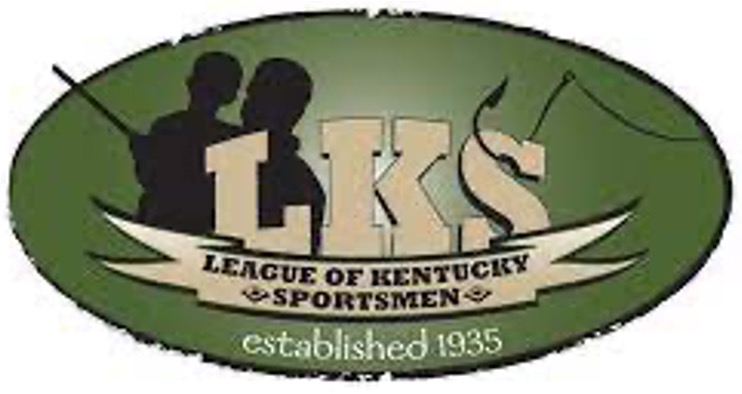 League of Kentucky Sportsmen
The League of Kentucky Sportsmen (LKS) is the statewide affiliate for the Sportman's Alliance. This organization does for hunting, fishing and trapping what the NRA does for gun control. They often work together. It is a proud note to say that the Sportsman's Alliance has only ONE statewide affiliate in the United States and that is the LKS.
---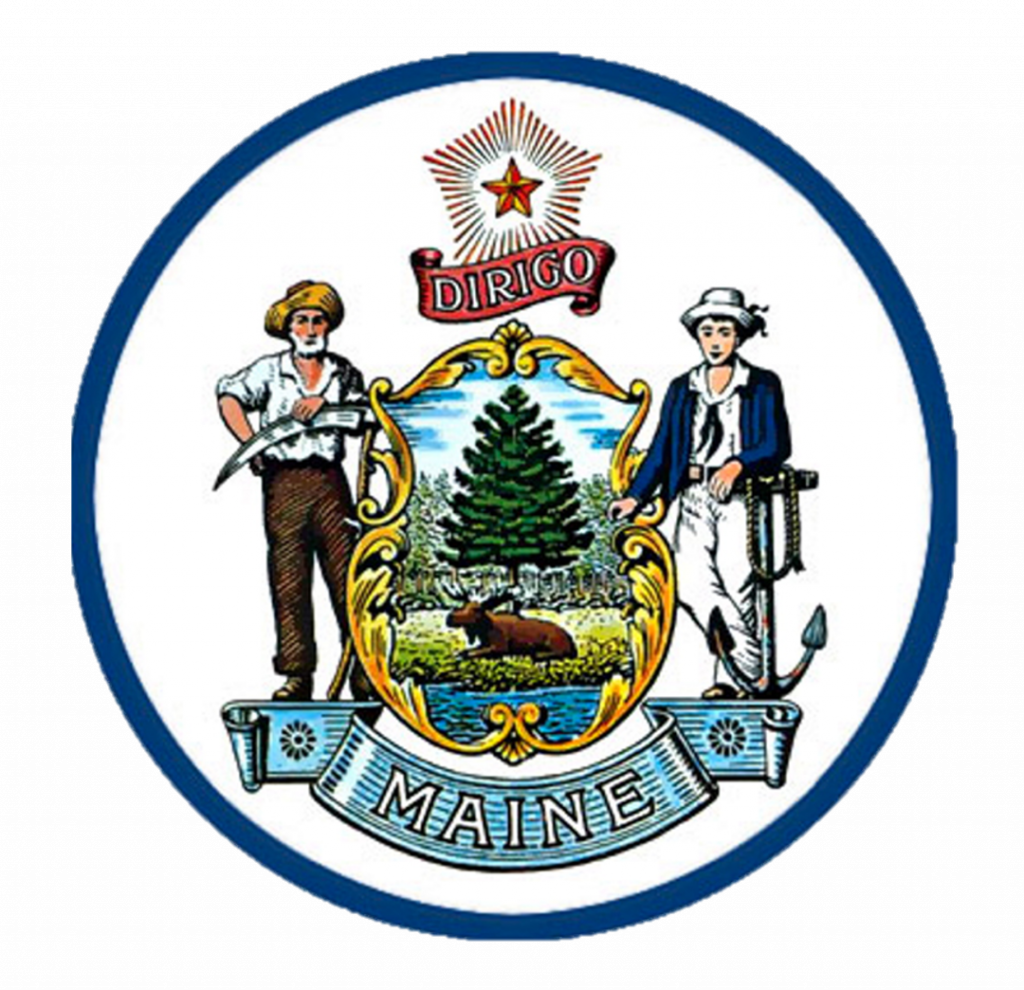 Pine Tree State Rifle and Pistol Association
---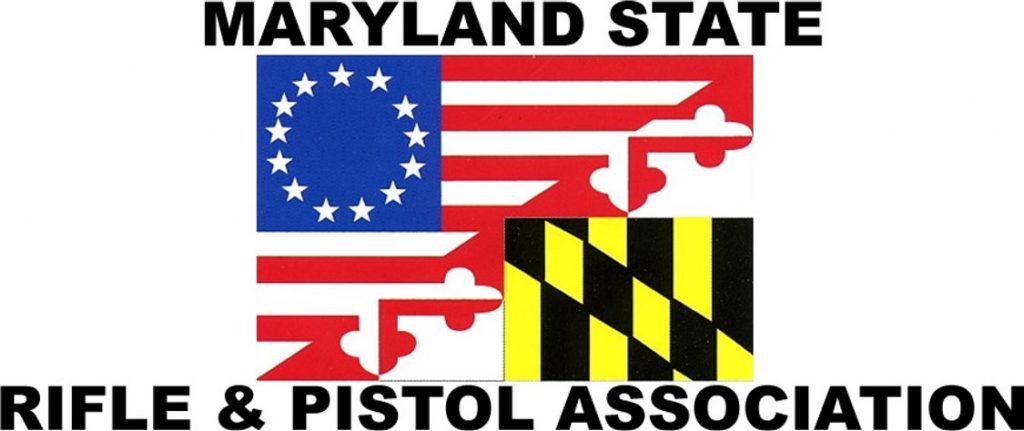 Maryland State Rifle and Pistol Association
The duty of the Maryland State Rifle and Pistol Association is to assist the National Rifle Association at the State level in these objectives:
Maintaining a state-wide network of gun-rights activists for informing legislators, other public officials and the media about the interests of the gun owning community.
Promoting marksmanship and safe firearms handling via affiliated clubs and statewide programs.
Organizing and sanctioning state championship matches in all shooting disciplines.
Maintaining a Political Action Committee for supporting state-level political candidates who are favorable to the gun-owning community.
Conducting Junior Programs in the shooting sports.
Promoting hunter safety.
---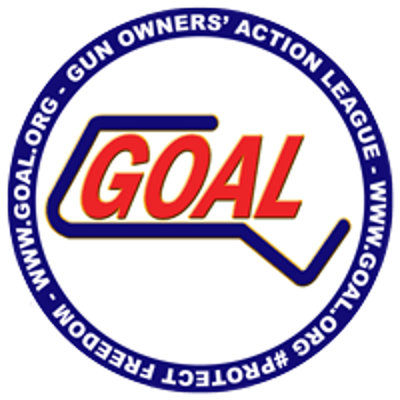 GOAL Massachusetts
Youth Education. GOAL firmly believes that the future of our nation depends on our youth. If we don't want our children to think of guns as toys, or worse yet, as a way to solve arguments, we must education them. Therefore, we promote the National Rifle Association's award-winning Eddie Eagle® GunSafe program, which teaches children and important safety message. Our members and activists have been successful at getting the program into elementary schools across the state to teach the life saving message to young children. If they find a gun, "STOP! Don't Touch! Leave the area. Tell an adult."
Junior programs are readily available across the state and offer a variety of disciplines. These include air rifle, smallbore target shooting, junior hunting programs as well as scholastic clay and scholastic action shooting (steel target) programs.
---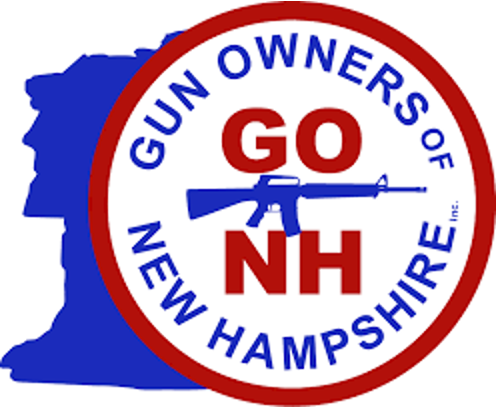 Gun Owners Of New Hampshire, Inc.
GO-NH, Inc. is an organization of citizens who seek to educate, inform, and alert the public, the media, and elected officials on matters related to firearms and firearms related civil rights and freedoms.
---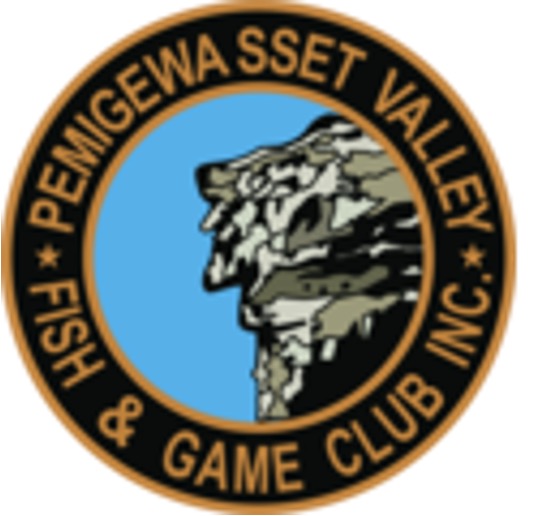 Pemigewasset Valley Fish & Game Club, Inc. (Holderness, NH)
Welcome to the Pemigewasset Valley Fish & Game Club, Inc., New Hampshire's premier shooting and outdoor club. We are a members-only organization conveniently located in the beautiful town of Holderness, midway between New Hampshire's Lakes and White Mountain Regions. The Club grounds encompass over 330 acres of rolling hills and meadows, hardwood forests, mountain ridges, and hemlock-shaded wetlands.
Rifle-shooting programs, including high-power, smallbore rifle, metallic silhouette, and gong shoots, take place through the warmer months.
---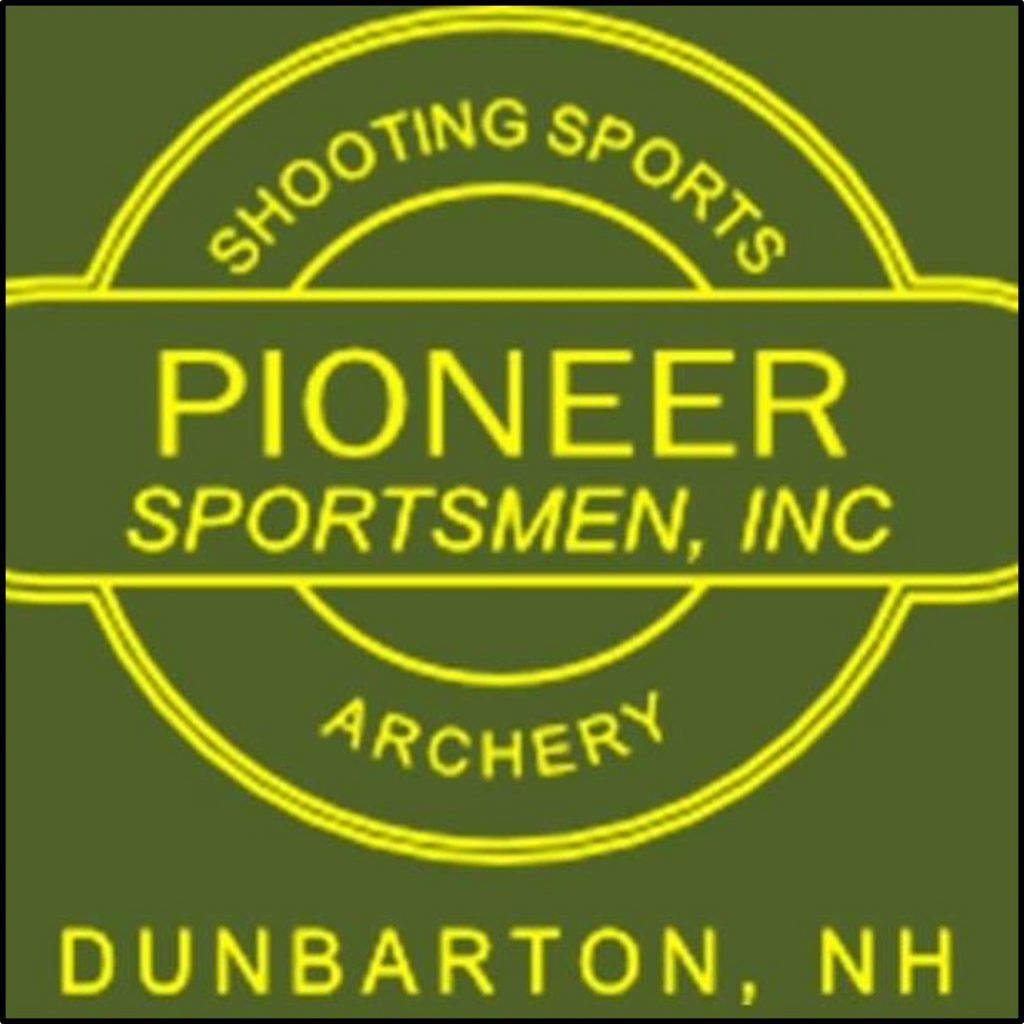 Pioneer Sportsmen, Inc (Dunbarton, NH)
Pioneer Sportsmen, Inc is New Hampshire's leading sport shooting and archery facility. Each month, avid shooters participate in our many disciplines, including: Bullseye, Silhouette, Air Pistol/Rifle, Archery, Steel Challenge, USPSA, IDDPA, and Multi-gun.
Our youth programs include: Junior Olympic Archery Development (JOAD) and the 4-H affiliated Crew 556 shooting team. Both programs are dedicated to safety and proficiency in each of their sports. Both have produced a number of young champions at competitions all over the United States.
---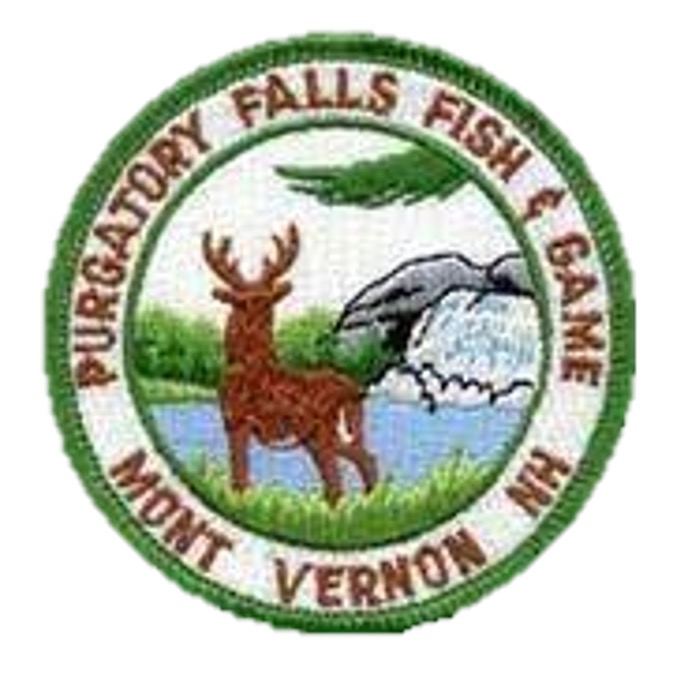 Purgatory Falls Fish & Game Club (Mont Vernon, NH)
Purgatory Fish & Game Club has a membership cap. When the cap is reached, they maintain a waiting list of potential new members that is on a first-come-first-serve basis. The list is kept in the order in which completed applications are received. Initial inquires about membership should be via the club email. They maintain a Facebook Page but do not have a web site or a telephone contact.
---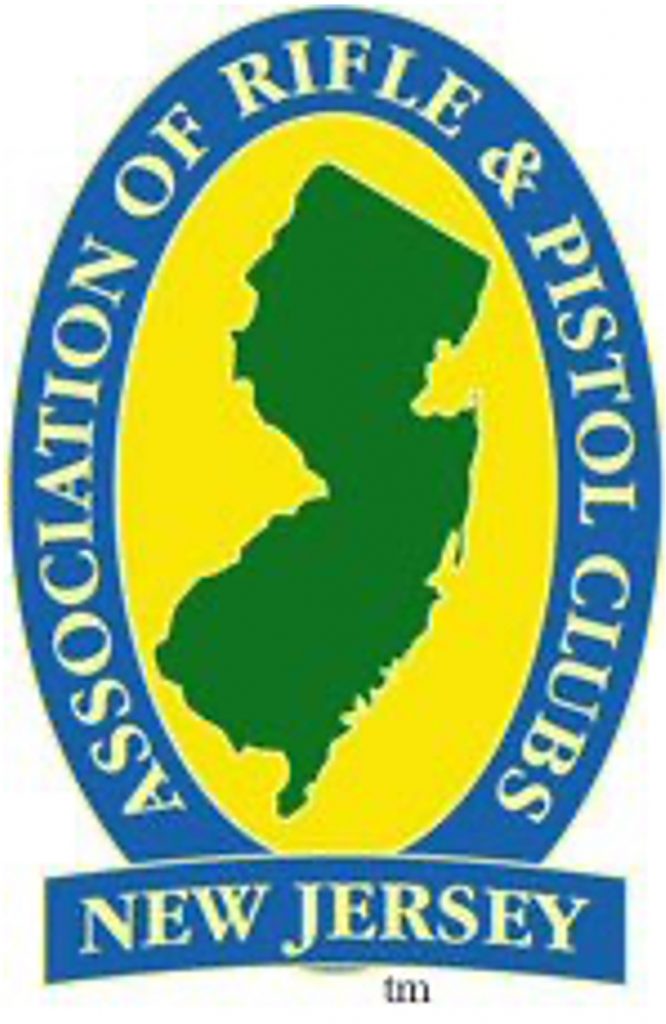 Association Of New Jersey Rifle & Pistol Clubs, Inc.
The Association of New Jersey Rifle and Pistol Clubs, Inc. is the official NRA State Association in New Jersey. Our mission is to implement all of the programs and activities at the state level that the NRA does at the national level. This mission includes the following:
To support and defend the constitutional rights of the people to keep and bear arms.
To take immediate action against any legislation at the local, state and federal level that would infringe upon these rights.
To coordinate the interests of all rifle, pistol and/or shooting clubs in New Jersey.
To promote and sponsor local and state championship competitions as well as sectional and regional championships in all recognized shooting disciplines.
To support and promote all other firearms activities such as hunting, collecting and bench rest shooting.
To promote, organize and conduct firearms training.
To encourage interest in participation in firearms activities by all, and especially minorities, women and juniors.
---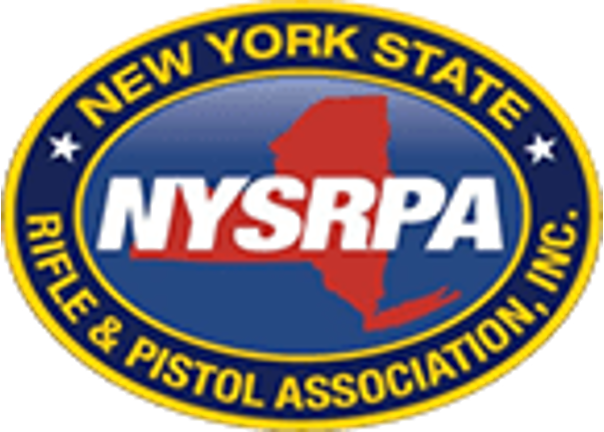 New York State Rifle & Pistol Association
The New York State Rifle & Pistol Association is the state's largest and nation's oldest firearms advocacy organization. Since 1871, our organization has been dedicated to the preservation of Second Amendment rights, firearm safety, education and training, and the shooting sports. Our membership consists of individuals and clubs throughout the state. We are a not-for-profit 501(c)4 organization and the official NRA-affiliated State Association in New York.
____________________
Colonial Rifle & Pistol Club (Staten Island, NY)

Colonial Rifle and Pistol Club was incorporated in 1936 to encourage legal, organized rifle and pistol shooting among the citizens of the United States residing in the New York Metro area, with a strong emphasis on safe handling and proper care of firearms as well as improved marksmanship. To promote and foster those characteristics of good fellowship: honesty, self-discipline, team play and self reliance which are the essentials of good sportsmanship and the foundation of true patriotism. To conduct individual and team competitions with firearms within the membership of the club and between individuals and teams representing this club and those representing other similar clubs and organizations. To own, maintain and operate a shooting range for the use of members, visiting guests and teams.
---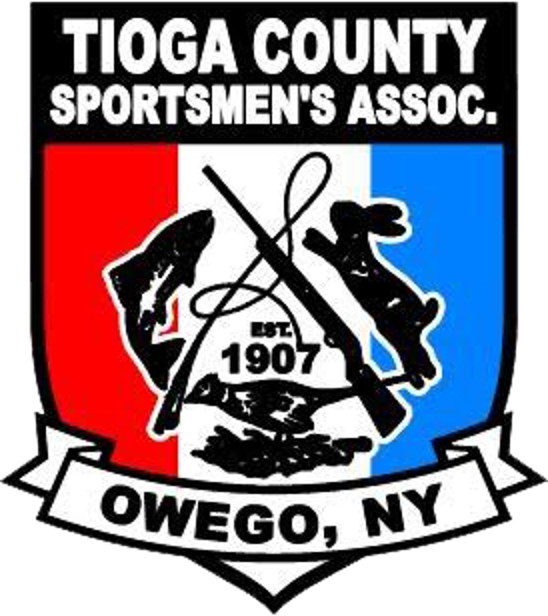 Tioga County Sportsmen's Association
Originally incorporated as The Owego Rod and Gun Club, Inc in July, 1907, the Tioga County Sportsmen's Association, Inc. was renamed on February 10, 1925. Edward J. Wood, President of the club and Otis F. Swift, Secretary received a motion from the club members the preceding day to continue with the new incorporation…….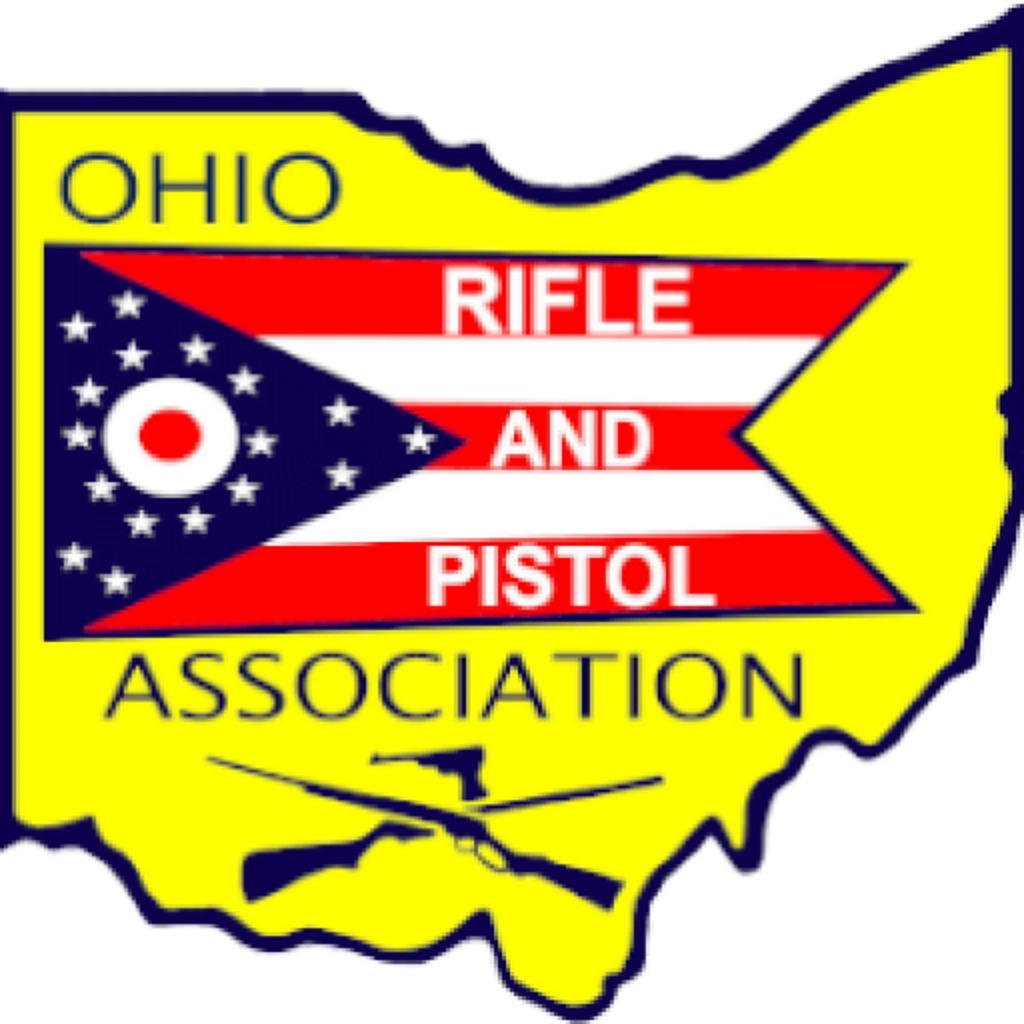 Ohio Rifle and Pistol Association
The Ohio Rifle and Pistol Association (ORPA) is a 501(c)(3) tax-exempt organization that works to promote the education and safety of shooting sports in Ohio. ORPA encourages and sponsors youth and adult training and participation in local, regional, and national level competitions for a variety of firearm disciplines. For a full purpose statement please click here to see our stated purpose statement in our code of regulations.
---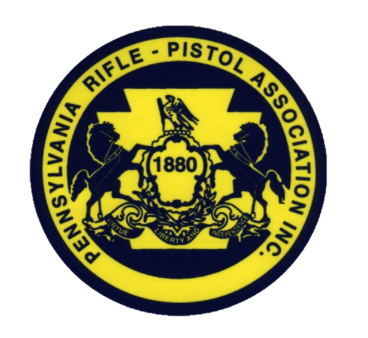 Pennsylvania Rifle & Pistol Association
The Pennsylvania Rifle & Pistol Association actively promotes gun safety and shooting sports in the State of Pennsylvania. We focus on making the maximum positive effort for our community. Our members and volunteers provide the momentum that helps us affect change. Using data driven models, we provide solutions that make a long-lasting difference.
____________________
Atglen Sportsmen's Club (Parkesburg, PA)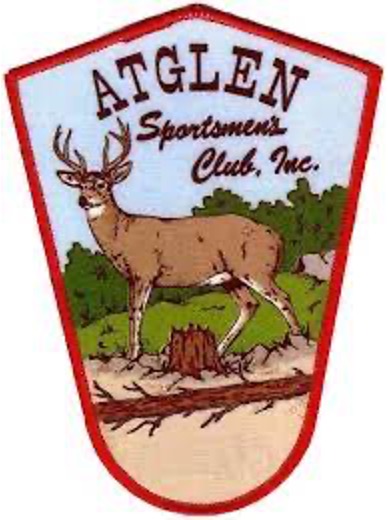 The Atglen Sportsmen's Club has over a 100 year rich and long history. By 1959, the club membership was the largest of any club in the county. In that same year, the National Rifle Association announced that the Atglen Sportsmen's Club was granted NRA membership and that the club will promote competitive shooting with members firing in local, regional, and national registered matches and championships.
Today, Atglen Sportsmen's Club is affiliated with the Civil Marksmanship (CMP), hosts a youth shooting league, indoor and outdoor archery programs, sporting clays, high power silhouette, small bore silhouette, cast bullet, cowboy lever action, Hunter/Trapper Education program of the Pennsylvania Game Commission, and NRA Basic Rifle Course.
---
Falls Township Rifle & Pistol Association (Fairless Hills, PA)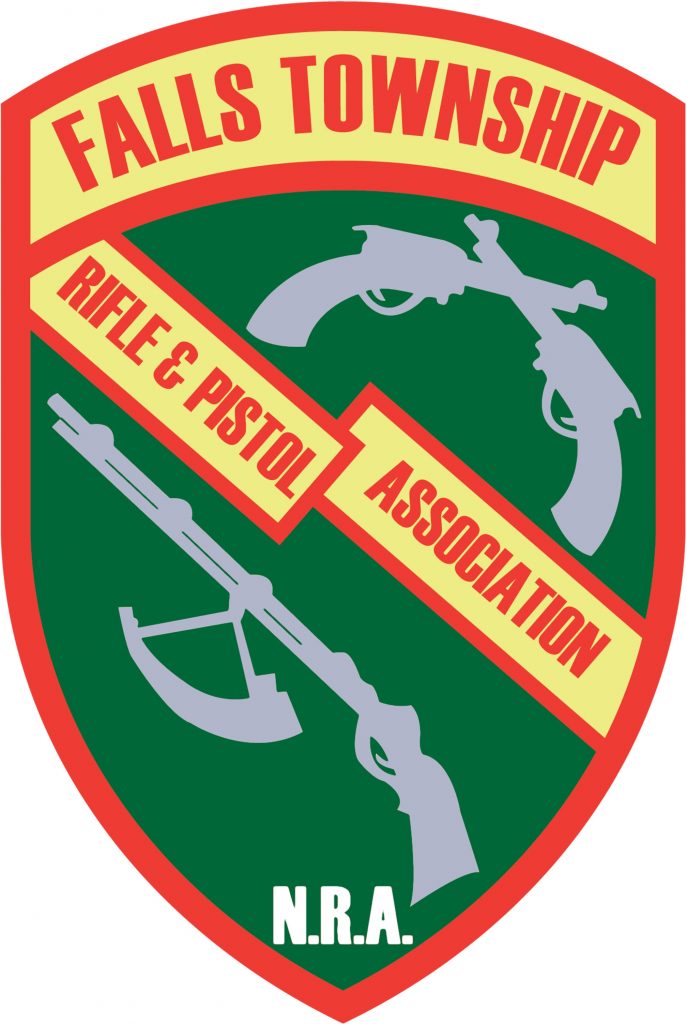 Falls Township Rifle and Pistol Association's story began with our first meeting of 75 interested members on April 30, 1958. Our mission is to promote recreation, education, and training in the safe use of firearms; to foster, expand, and perpetuate the practice of target shooting and the spirit of good fellowship among all sportsmen, to maintain shooting facilities, and conduct shooting tournaments. Programs offered include Silhouette Air Rifle and Lever Action
---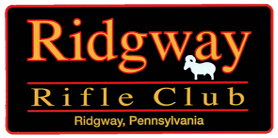 Ridgway Rifle Club (Ridgway , PA)
Founded in 1927 as the Ridgway Rifle and Pistol Club, the name was changed to the Ridgway Rifle Club in 1935. The club engaged in many different activities and events over the years and then in the early 1970's the Ridgway Rifle Club established the first silhouette range east of the Mississippi River. At first, it was the site for many State and Regional Championships before members of the club began to set their sights higher, looking at the National Championship. Finally in 1985 the Ridgway Rifle Club was given the word that they would be hosting its first National Championship for High Power Rifle Silhouette……..
---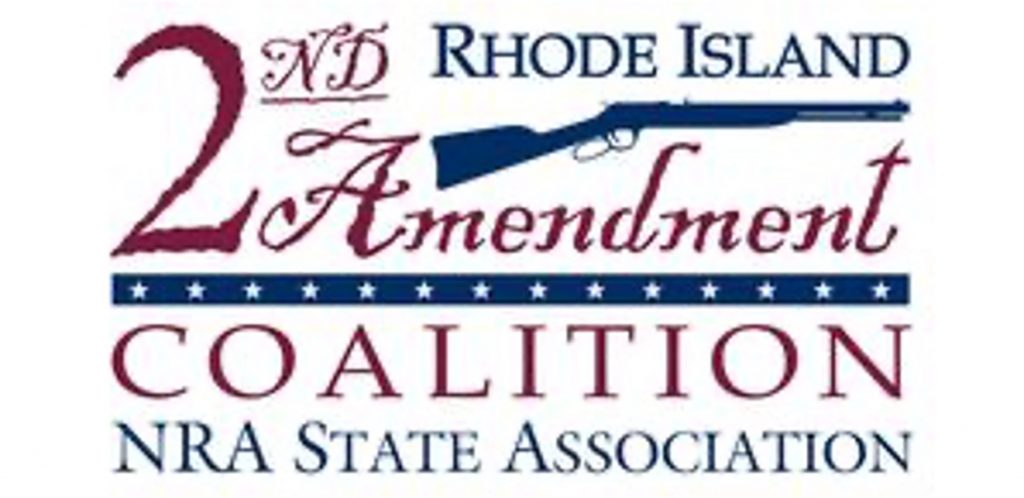 Rhode Island 2nd Amendment Coalition
The Coalition has been created as a means for Sporting Clubs and Associations, along with Gun Stores and other Sporting Goods Retailers to work together with everyday citizens on the important work being done to preserve our 2nd Amendment Rights which are currently under attack in the Rhode Island General Assembly. We are an inclusive group who welcomes all parties interested in the fight to preserve our 2nd Amendment rights. Browse our website and learn about the issues, and how you can help!
---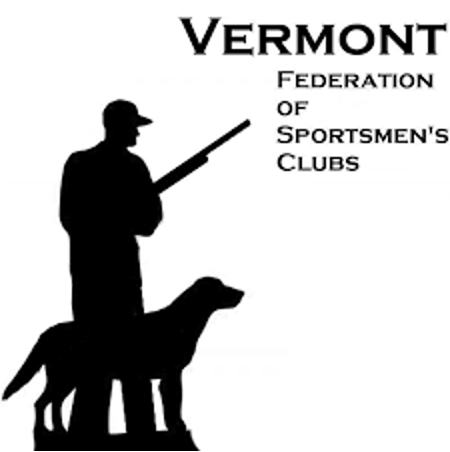 Vermont Federation of Sportsmen's Clubs, Inc
The Vermont Federation of Sportsman's Clubs (VTFSC) is an association of Clubs; think of us as being an umbrella organization that allows the varying interests of sportsmen and sportswomen in the Great State of Vermont to be represented to the legislature.
Originally established in 1875, the VTFSC has actively advocated for the responsible management and conservation of of Vermont's natural resources with a specific focus on the proper management of Vermont's varied and abundant wildlife. As an example: When we formed there were no White Tailed deer in this state, they had been hunted out. Our organization was not only pivotal in the successful reintroduction of white tailed deer, we were also pivotal in the creation of the Vermont Department of Fish & Wildlife, and to this day we retain a close and cohesive working relationship with both the department and their outstanding staff.
---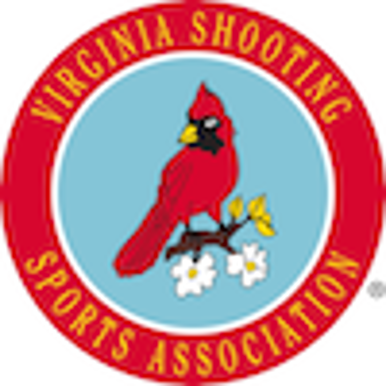 Virginia Shooting Sports Association
Women & Junior Programs:
VSSA Youth Programs offer many opportunities for youths who are interested in the shooting sports and our firearms heritage. Most of our affiliated clubs have programs serving youth shooters. VSSA junior shooters have won national championships and some have competed at the collegiate level. Working with the NRA Foundation, we have provided mini-grants to affiliated gun clubs in the past to put on NRA Shooting Sports Camps. We also have provided mini-grants to affiliated clubs for Women on Target clinics. These clinics introduce women to the shooting sports in a fun and safe atmosphere. Mini-grants are only available if VSSA has received support from the NRA Foundation.
Civilian Marksmanship Program:
VSSA is affiliated with the Civilian Marksmanship Program. Membership in an official CMP organization is a prerequisite to purchasing (at a very reasonable cost) surplus firearms that CMP occasionally makes available from U.S. arsenals. All VSSA members need to provide to CMP is a copy of your membership card at the time you place your order.
---
Cavalier Rifle & Pistol Club, Inc. (Montpelier, VA)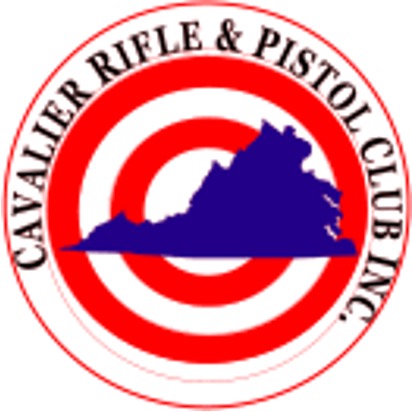 Incorporated in 1937, CRPC has provided many individuals with the chance to learn to use firearms in a safe and effective manner. The club offers its members the opportunity for recreational as well as competitive shooting. With six shooting ranges, the club can support a wide variety of firearms.
As an affiliated member of the National Rifle Association, CRPC is interested in promoting firearm safety. Silhouette matches include Highpower, Lever Action and Smallbore. Each year the club hosts many youth organizations in the area including the Boy Scouts and Girl Scouts. Troops often camp overnight, fish in our lake, and receive instruction on the safe and proper use of firearms.
---
Fairfax Rod & Gun Club (Manassas, VA)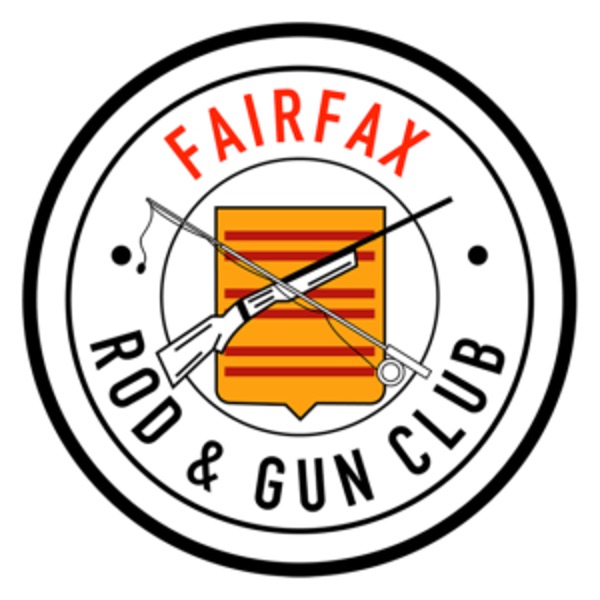 Fairfax Rod & Gun Club, Inc., a non-stock membership corporation, is located near Manassas, Virginia, on 384 acres. The Club has been at this location since 1950. Shooting at Fairfax Rod & Gun Club is limited to members and guests with the exception of scheduled open competitions. The governing body, the Board of Directors, consists of six officers elected annually and six directors (two elected every three years), and the immediate past president.
Ranges include skeet and trap, 5-stand, archery, bench rest rifle for high power and small bore, running game, bull's-eye pistol, rifle and pistol silhouette and muzzle-loading. Rifle and shotgun leagues operate on a regular basis and the Club hosts a variety of open competitive rifle, pistol and shotgun events.
---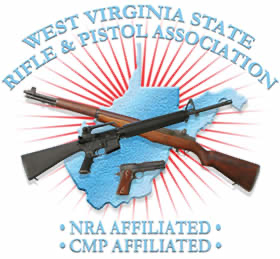 West Virginia State Rifle and Pistol Association
Purpose
The Association shall work with NRA and Civilian Marksmanship Program (CMP) staff to provide services to a common membership of individuals and clubs and associations throughout the State, to encourage proper organization, operation and administration of member clubs, and to represent individual members who are not affiliated with any club or association.
---