USA SOUTWEST REGION – Remember the name Sporting Rifle (Open Sights) Silhouette. It probably doesn't mean anything to most of you, although is an extremely popular smallbore rifle silhouette discipline in the Mexican states of Sonora and Baja California. Open sights are usually attached to the front and rear barrel rather than on the action and are sometimes referred to as leaf sights.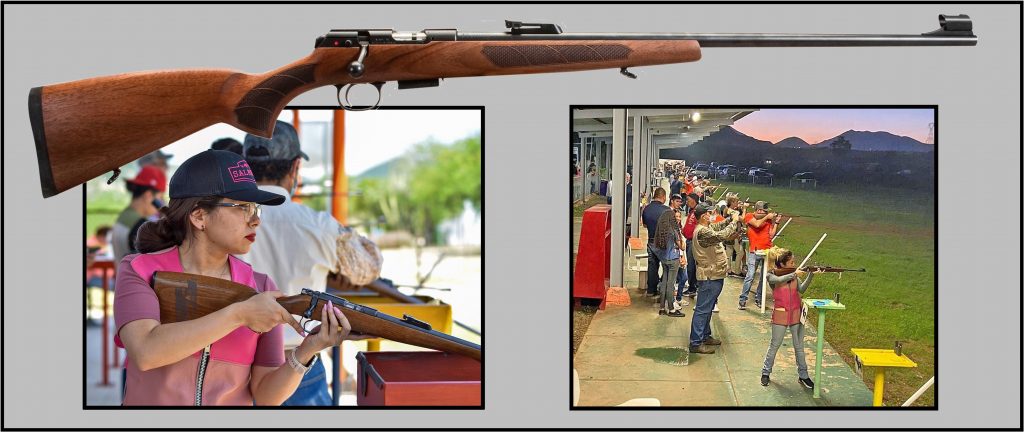 My name is Tony Tello and I have been involved in rifle silhouette for a very long time. After thinking about Sporting Rifle Silhouette, I thought it would be a good idea to introduce it to the USA. I am operating under the premise that IF YOU BUILD IT, THEY WILL COME.
The positive responses I received on the Steel Chickens Forum was enough to organize an introductory sporting rifle match on July 3rd, 2023 in Raton, New Mexico the day before the 2023 Western Nations Lever Gun Championship.
---
World Rifle Silhouette Championships – Hermosillo
I became aware of Sporting Rifle Silhouette because of the many friends I have in Mexico that shoot this rifle discipline. In 2017, I was invited to compete at their "World's Rifle Silhouette Championships" held in Hermosillo, Sonora. Only three or four of us Americans were in attendance.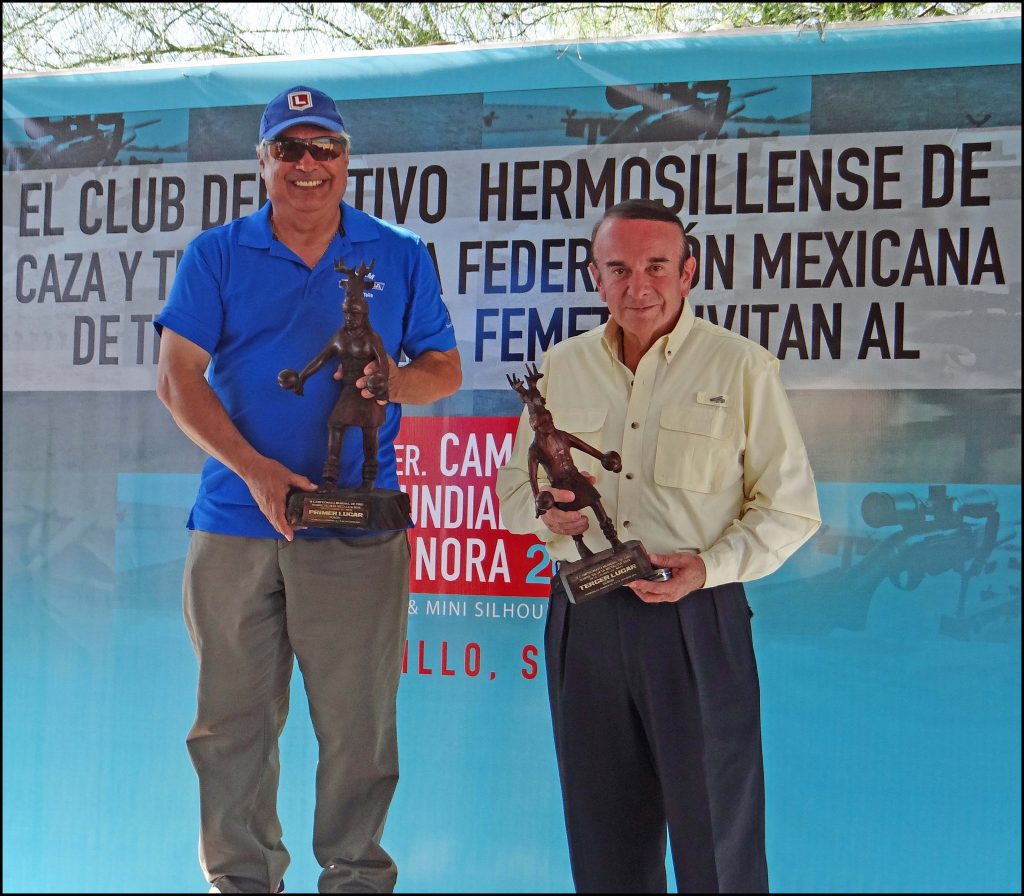 The championships were held over two days and consisted of one 40-round HP match and one 40 -round SB Mira Abierta (open sights) on the first day and two 40-round SB standard rifle matches the second day. I placed in the Senior class in all three matches with a 2nd place Senior in the SB Standard, and 1st place Senior in both the HP and SB Mira Abierta events. I was using borrowed rifles owned by my good friend Carlos Gongora from Ensenada, Mexico.
The most popular rifles seen at the match were CZ and BRNO, although I also saw a few ANSCHUTZ, WALTER, REMINGTON, WINCHESTER, and a few other brands. CZ Models 452, 455, 457 Lux, DeLux and Ultralux are very popular with the longer barrel versions benefitting rifle stability.
All of these rifles were factory unaltered sporting rifles with open sights. Since they have been having this type of competition for the last ten years or so, the shooters have gotten so good at it that it almost requires a perfect score to win even monthly matches.
---
So Come Shoot With Us In Raton!
I talked at length with Jim Luke who organized the last two Western Nationals Lever Action Championships at the NRA Whittington Center in Raton, New Mexico. I asked Jim if it would be possible for me to host a match before, during or after the next 2023 Western Nationals. He was very receptive to the idea of having an introductory Sporting Rifle Open Sight Silhouette Match at the national level.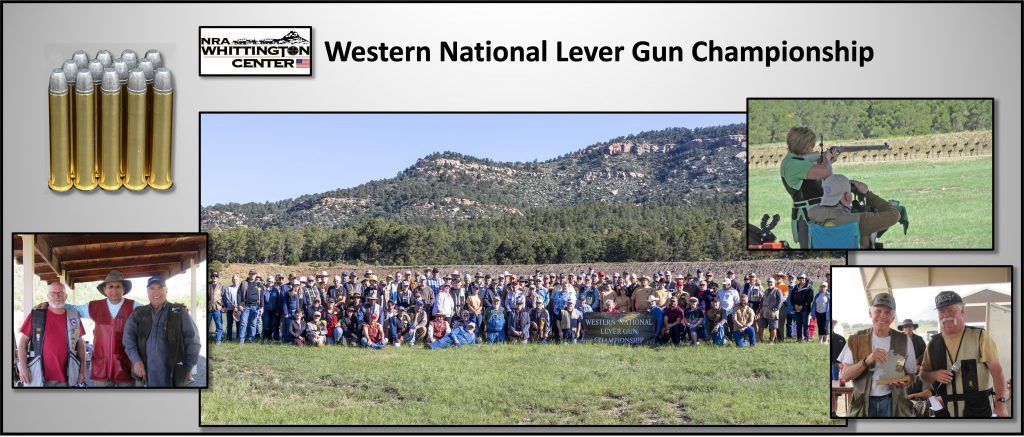 Having seen the popularity of the event at many shooting ranges south of the border, I don't doubt for a minute that this new discipline is going to be just as popular here in the USA. If you can, don't wait until next year when the sport is going to be introduced at Raton, NM. Host your own Sporting Rifle Match at your own club!
The 2023 Sporting Rifle Silhouette Match Bulletin will be posted on the NASSA Website and NASSA Facebook Group as soon as it is available!
---
Sporting Rifle Discipline Introduction Benefits
There are many benefits to introducing the Sporting Rifle Open Sights discipline to the USA and Canada. I will go over a few very good reasons to do so:
Rifle Expenditure – The Smallbore Hunting Rifle Class in the early 2000's allowed for the use of custom rifles. When many new shooters were introduced to the sport, they found out how much money these custom rifles cost and it priced a number of shooters out of our silhouette sport. The lower cost of sporting rifles allows more new shooters and experienced shooters to participate in rifle silhouette.
Junior and Women Shooters –Sporting Rifle Silhouette is perfect for younger kids to get into silhouette. Smaller lower priced smallbore rifles without scopes cut down on the overall rifle weight and 1/2 scale animals allow them to hit more targets. More enjoyment means they stay in the game!
More Club Match Participation – Since Sporting Rifle uses ½ scale animals, shooters can participate alongside Smallbore Lever Action shooters, thus increasing the number of overall shooters at club matches. At some smallbore hunter/standard rifle club matches, the target stands will accommodate both 1/5 scale and ½ scale targets. This too allows Sporting Rifle shooters to participate in these club matches as well. Many club match directors are also very flexible with the "rules" and will accommodate new shooters to get them started in silhouette.
So, if you are a club match director, take advantage of Sporting Rifle Silhouette to increase attendance at your matches. Ultimately, some of these Sporting Rifle Silhouette shooters will want to shoot championship matches which in turn increases attendance at these matches as well.
In talking with the North American Silhouette Shooting Association (NASSA) Implementation Team, they are all on board with the introduction of new silhouette shooting disciplines. In fact they added Sporting Rifle Silhouette to their list of new disciplines NASSA is promoting based on our conversation. Here is an excerpt from the NASSA website:
"One of NASSA´s primary objectives will be the promotion of "shooter-tested" new silhouette disciplines that complement our current courses of fire. The desired result will be the growth of match attendance that is critical to keeping our sport viable. This also means bigger prize tables as sponsors are more willing to donate these prizes. More prizes keeps growing more match attendance."
To read more about new silhouette disciplines NASSA is now promoting, clink on the NASSA Website Link below:
---
Sporting Rifle (Open Sights) Rules
We want our Raton match to be fun and free of controversy regarding match rules, so we want to keep them simple and easy to enforce. We want this sport to be open to lots of folks already owning common sporting rifles. We will shoot by the rule of the day, have a great time and shoot that simple old .22lr and have fun.
We have solicited input from many sources and the final set of rules will come out in the Sporting Rifle Match Program in advance of our Raton Sporting Rifle Silhouette match on July 3rd, 2023. For now, this is an outline of the rules we have in mind:
Rifles – The rifle requires the use of an unaltered Sporting Rifle (.22lr) with open sights as it came from the factory (MAJOR MANUFACTURER only) and no one of a kind rifles. All types of rifles can be used including single shot, bolt action, lever action, pump action and semi-auto. Not allowed: custom rifles, target rifles, bull barrels, thumb hole stocks and other items used in target/match rifle competition.
Sights – Open sights are usually attached to the barrel, rather than the action. If the open sight attaches to the action's groves, it must be a sporting (hunting) rifle with an open sight installed originally at the factory. An example of typical sporting rifle open sights (sometime called leaf sights) are shown below on a CZ 457.

Peep sights are not allowed on Sporting Rifles. If you are looking through a round hole on the rear sight, it is illegal! Please reach out to me if you have any questions or doubts about the legality of your Sporting Rifle. A further description of open sights will be included in the Sporting Rifle Match Program.
Ammo – No restrictions on the type of .22lr ammo. If you want to use K-Mart ammo or Midas+, it does not matter.

Targets – Targets are going to be the same targets used in Hunters Pistol and SB Lever Action which are half size shot at 40, 50, 75 and 100 meters.
Firing Line Commands – The firing time allowed will be 30 seconds to load and 2 minutes to fire 5 rounds and then repeat if you are shooting alongside Lever Action Silhouette shooters. If you are shooting alongside Smallbore Rifle Silhouette shooters, then the time allowed would be 15 seconds to load and 2.5 minutes to fire 5 rounds.

Shooter Classifications – Shooters will use their SB Lever Action Rifle Silhouette for classifications. if you do not have a classification in SB Lever Action, you will shoot unclassified and will be placed in a class depending on the first score fired.
Clothing – Shooting vest or no shooting vest, it is up to you. If you do wear a vest, do not wear it tight, especially the heavy canvas and leather ones. We will have the 4″ PVC pipe available for the shooters to check their own vests. For any protests, the JURY will render a decision to disqualify (or not) the protested shooter.
Range Equipment – Shooters can use spotting scopes, binoculars or the naked eye. We do not care as long as you have fun!
---
Sanctioning Sporting Rifle Silhouette (Or Not)
Sporting Rifle is likely not going to be sanctioned in the USA by the NRA. That is probably to our advantage as we shooters then have the power to shape and change these simple rules to perfect this discipline.
If you would like to join me in my effort to introduce Sporting Rifle north of the Mexico/USA border, please do not hesitate to contact me at tony.tello at gmail.com. I am also on Facebook at TONY TELLO and have more than one Facebook account dedicated to the promotion of Rifle Silhouette.