Including an interview with Pete Deal of D3 Precision
There are many components that go into making an accurate rifle and no one component is the most important. They are all links in a chain that have to do their job well, and any one weak link can cause a failure to live up to the expected performance standards.
The world's best barrel doesn't mean a thing if you can't accurately point it at the target or if you feed it poor ammo. The most sublime trigger is just a trigger if the stock doesn't fit and the shooter is craning his neck to see thorough the scope.
One important component that doesn't get much attention but is critical to the overall performance of the rifle is the mounting system for the scope, namely scope rings. Sure, scope rings must be rigid and hold the scope securely, but in the off-hand shooting disciplines such as Silhouette, the ergonomics (scope height) and overall weight are factors which can make or break the suitability of the rings for the competitor.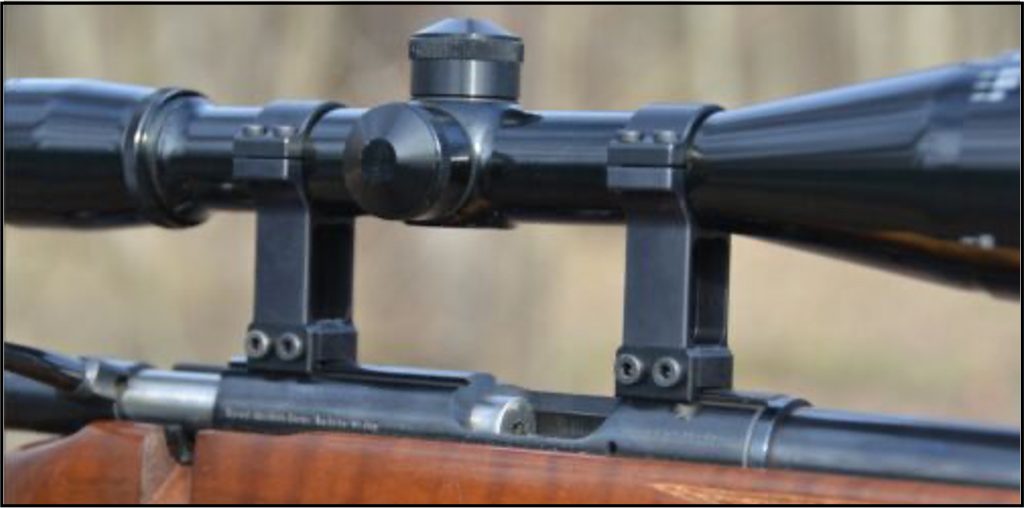 Scope rings come in all sorts of configurations and styles, but the focus of this article will be on dovetail scope rings. Dovetails are cut into the receivers of nearly all smallbore and air rifles that one might choose to use for Silhouette. Using dovetail rings to connect directly to the receiver, bypassing any extra mounting blocks or picatinny adapters which can be an additional failure point, provides for the most direct and secure mounting method.
Another reason to choose to use dovetail rings rather than separate mounting blocks is that dovetails are usually cut along the majority of the receiver. This creates a wide range in fore and aft placement options in order to fit the scope to your head position and the scope to the receiver. Mounting blocks might be only an inch long and severely restrict where your scope rings can go. Poor scope positioning can be a severe detriment to maximizing the ergonomics and fitment of the rifle to your body.
---
Ring Options
There are several options for dovetail rings that are quite popular amongst the Silhouette shooters, namely for their reliability, light weight, multiple height options, price point, and good looks. We will investigate the top brands here.
---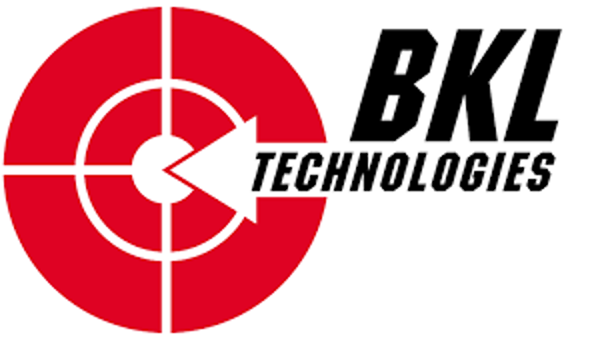 BKL Industries has a wide range of anodized aluminum scope mounting options specifically geared towards dovetail mounting. Their design allows for mounting on both 11mm dovetails commonly found on European rifles (Anschutz, Walther, Feinwerkbau, etc.) and 3/8" dovetails typically found on American rifles (Remington, Winchester, Marlin, etc.).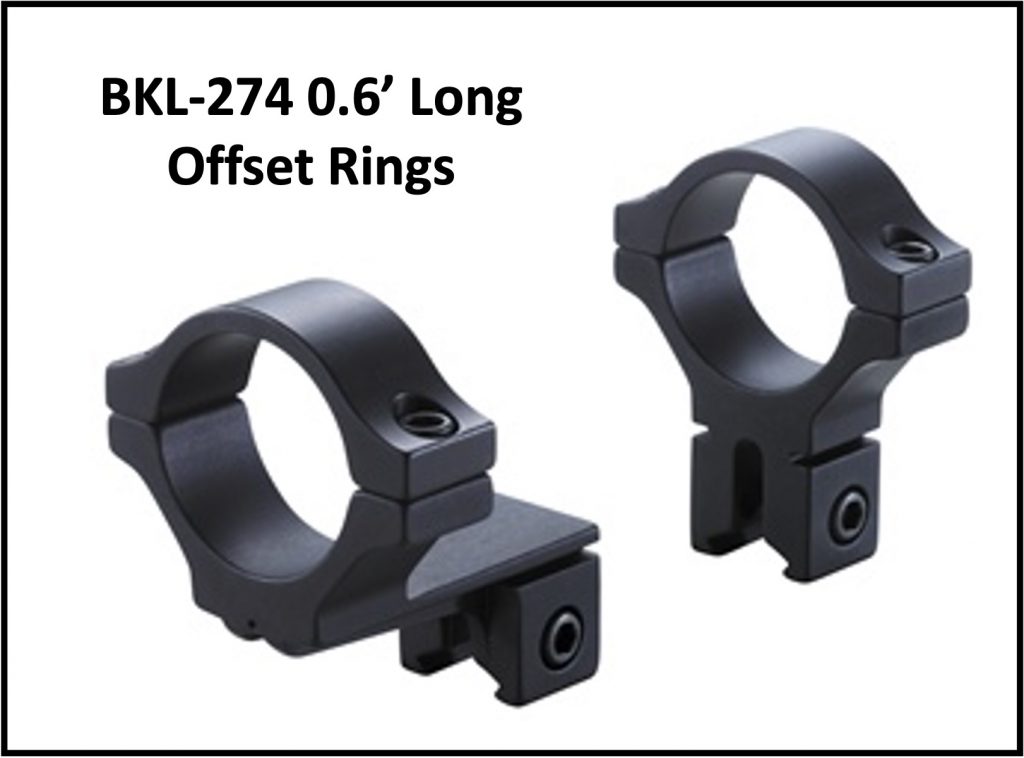 BKL offers both regular scope rings as well as some cantilevered options which can help in those situations where a standard straight ring doesn't align with the receiver. They also offer a matching riser block that raises the rings 0.6" off the receiver.
For Silhouette, the most commonly used rings are the BKL-257 rings with a 0.75" height, the BKL-257H at 1" height, or the BKL-257's with the BKL-161 riser blocks for a total height of 1.45". Weights for these ring sets range from 3.1 oz to 4.6 oz. which makes it easier to make weight, especially in Hunter rifle class, over other steel rings.

Prices range from $20 to $40 for the sets mentioned here, though some of their specialized mounting options can go north of $50. All of their products come in a matt black anodized finish but some are also available in a matt silver. While they might not be the sexiest options available, they are solid products at a very attractive price point.
---

D3 Precision has quickly become a favorite among Silhouette shooters partly due to their great looks and wide range of height options, and partly due to the fact that they are made here in the USA by a fellow Silhouette shooter.
D3 rings are designed around a unique I-beam (or H-beam) concept to provide strength and rigidity while maintaining a very light weight. The second big advantage to the D3 offerings is that they come in six different heights; 0.5", 0.7", 0.9", 1.1", 1.3", and 1.5". This gives the competitive shooter many options to find the best height for their preferred head position.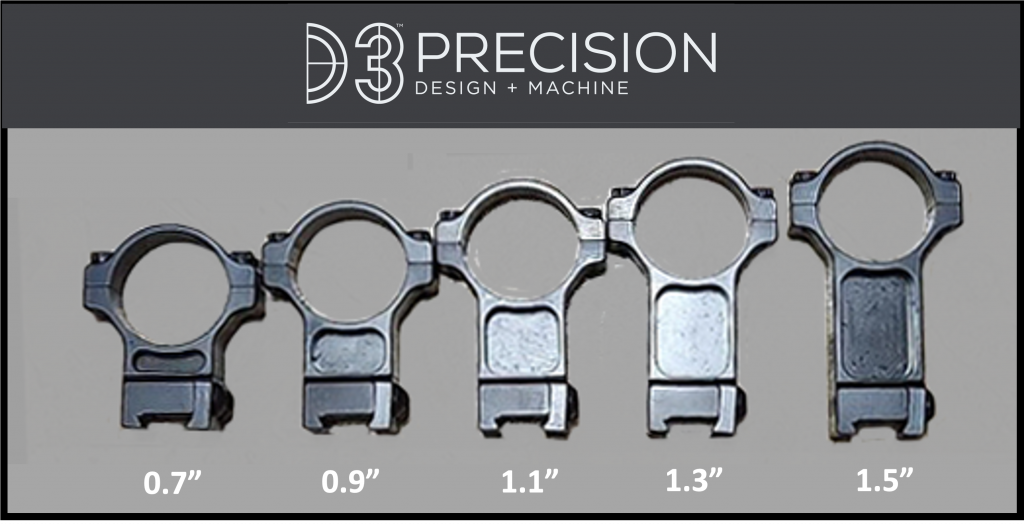 All the rings are available for 1" or 30mm scope tubes and are designed with specific mounts for either 11mm or 3/8" dovetails. Rings are finished with a deep glossy anodizing that looks great on blued rifles, and at $60 per set they are a good choice to consider.
---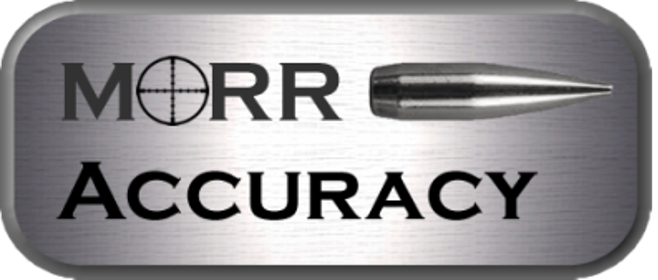 Morr Accuracy makes several sets of rings that are quite popular for Silhouette. Most of their scope rings are available for either 1" or 30mm tube scopes and 11mm or 3/8" dovetails mounts. All of the Morr rings are delivered in the natural uncoated aluminum finish. Some shooters take advantage of this and have the rings anodized or painted to match the color scheme of the rifle they are using them on.
The Edge series of rings are lightweight aluminum rings that have been "skeletonized" in order to save on weight. At a scant 1.5 to 1.7 oz per pair, they are perhaps the lightest weight options for those that are having to watch every ounce in order for their rifle to make weight.
The Edge rings are 0.95" height (receiver to bottom of scope tube) and The Edge Tall rings are 0.1" taller than the standard Edge rings. Both sizes are $78 per set.
The Edge Silhouette rings extends the height to 1.45" while keeping the weight down to 1.6 oz per set, but are only offered in 11mm dovetail mounts and are one of the more expensive options at $88 per set.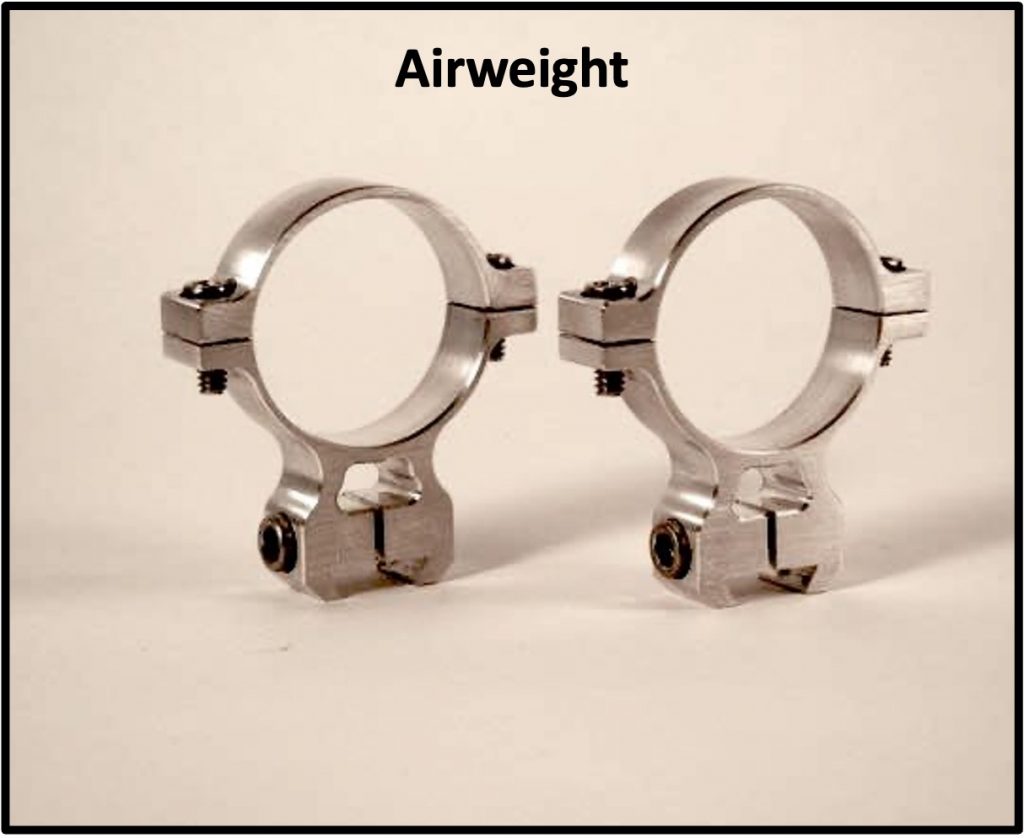 Morr also offers their Airweight rings which are a low 0.6" height coming in at an "air weight" of only 0.7 oz per pair! For some reason, this extreme reduction of aluminum comes in at a weighty $105 per set, but if you need them then there is an option available for you.
---
Final Thoughts
There are a multitude of scope mounting options out there, and one of them may be the perfect fit for your circumstances. What is presented here is a sampling of the most popular options you will find on the line at a major match.
Don't be afraid to put a critical eye on your scope mounting situation to see if there are improvements that can be made in your head alignment or cheek pressure. We can't always get a perfect fit like the Olympic style shooters can, mostly because of our equipment rules, but do what you can to get it as close as you can so you have the best chance to get your best scores.
---
Industry Interview: Pete Deal of D3 Precision.
Allen C. (Q) – Tell us how you got into shooting and specifically, silhouette.
Pete D. (A) – I have been involved in target shooting on and off since I was 12 years old (I'm 60 now). Most of my formal competitive shooting, until about 4 years ago, was in Olympic type shooting, both 3-position and air rifle. I coached a junior rifle club for about 10 years when my kids were in their teenage years, and I shot along with them. During this time several of the guys involved in the junior program also shot smallbore silhouette. I really enjoy offhand shooting, so metallic silhouette is a great fit for me. I enjoy Olympic shooting too, but I don't miss carrying all the equipment needed in that sport.
Allen C. (Q) – How did you come around to designing and producing your own line of scope rings?
Pete D. (A) – I am trained as an engineer and worked for about 35 years. After retiring, I started a machine shop business. The shop has a focus on CNC machining of small parts in small-to-medium quantities. I wanted to develop some products to sell to balance out the work load in the shop.
The idea of making scope rings came about because I really like nice .22 rifles. I got my first Anschutz rifle around 1974 and have bought and sold quite a few since then. In my opinion, most manufacturers of scope mounts do not give much serious consideration to their products intended for .22 rifles.
Because of the poor showing of scope rings for .22 rifles, most of which have 11mm dovetails, I made a few ring prototypes and developed the design from there. My initial intent wasn't necessarily to make anything that was particularly suited to silhouette shooting. When I started shooting silhouette, I noticed some shooters had their rings mounted on riser blocks. This gave me the idea of making taller rings to eliminate the risers. Initially I just made a few .5" and .7" tall rings and then added 1.5" tall rings. I now make them in heights from .5" to 1.5" in .2" increments.
Allen C. (Q) – Tell us about the D3 Precision rings and what makes them so well-suited for silhouette shooting.
Pete D. (A) – D3 Precision rings are so well-suited for silhouette because of the availability of many different heights. I don't know of another company making scope rings in 6 different heights. They are also light without sacrificing strength. A rimfire rifle doesn't tax the strength of scope rings. However, a rifle can be dropped or knocked over and I wanted my ring design to be strong enough to take some abuse. I made some 11mm dovetail mounts for my Remington 308 deer rifle a few years ago and put a set of D3 Precision rings on it. The scope hasn't moved at all.
Allen C.(Q) – If a new silhouette shooter is putting together a rifle and is asking what height rings to get, what suggestions or advice do you give them to find the right ones?
Pete D. (A) – When a person starts to shoot offhand the position they start with will change significantly for a while until they settle into it. The best way to determine the ideal height is to try someone else's rifle and see how it feels. If that is not possible, I would start with .9" or 1.1" high rings. If the customer needs a different height than originally ordered, they can be exchanged for a different set.
Allen C. (Q) – Is there anything else you would like us to know about D3 Precision's products? Any new products in the works?
Pete D. (A) – I have started to make rings for Davidson / Kelbly bases for use on high power rifles. I have a good inventory of heights in stock. Several people are using these and the feedback I have gotten so far is good. I don't have them publicly for sale yet, so until I get them listed feel free to contact me directly.
I also make a replacement trigger blade for the Anschutz 1712 which, for a hunter rifle, very much improves the feel of the trigger. Another new product is the D3 SCATT dovetail mount which attaches to our scope rings. This makes mounting a SCATT shooting trainer on a silhouette rifle much easier.
Finally, I want to mention that D3 Precision products are all supported by very responsive customer service. My address, email address, and phone number are all included with every purchase so customers can contact me directly. I try to answer the phone and emails promptly.
---
Thanks to Pete Deal for the insight behind the D3 Precision offerings. Pete and D3 were a contributing sponsor for the inaugural year of the Lapua Monarch Cup Championship. D3 Precision products are available through the D3 Precision webstore on eBay.